Runda is a turntable with contemporary design that is aimed at the younger generation. As trends, styles and products from the past reemerge in the present day, the unification of old products and modern styles is necessary for it to seamlessly integrate into the modern homes of today.
Achieving the balance between successfully executed minimalism and lazy design is something that I wanted to experiment with and challenge during this project. Minimalism isn't just about reducing the amount of features of the products; Instead of Runda's features being restricted or hidden, they are focal points and add an element of interest to the device.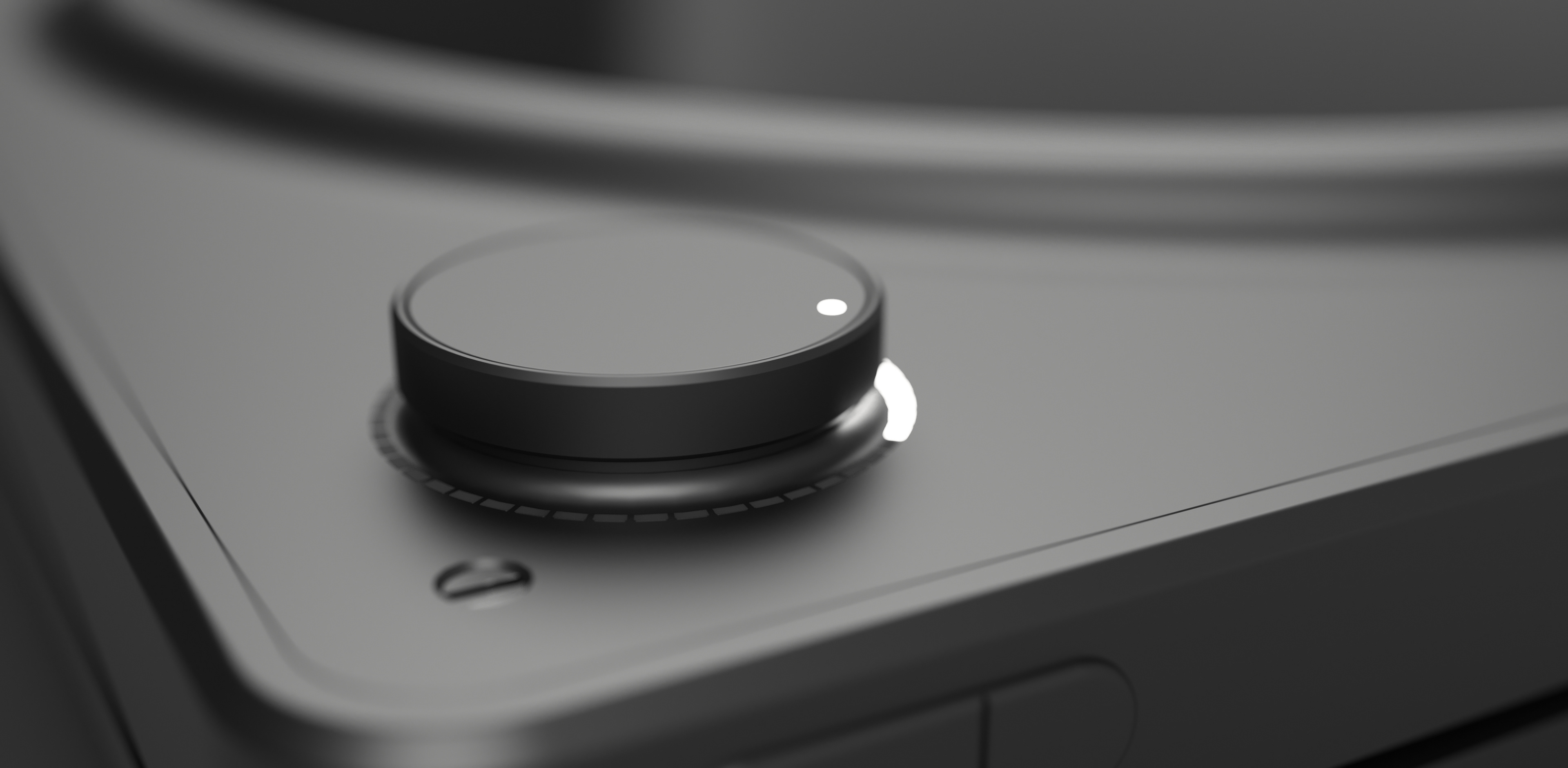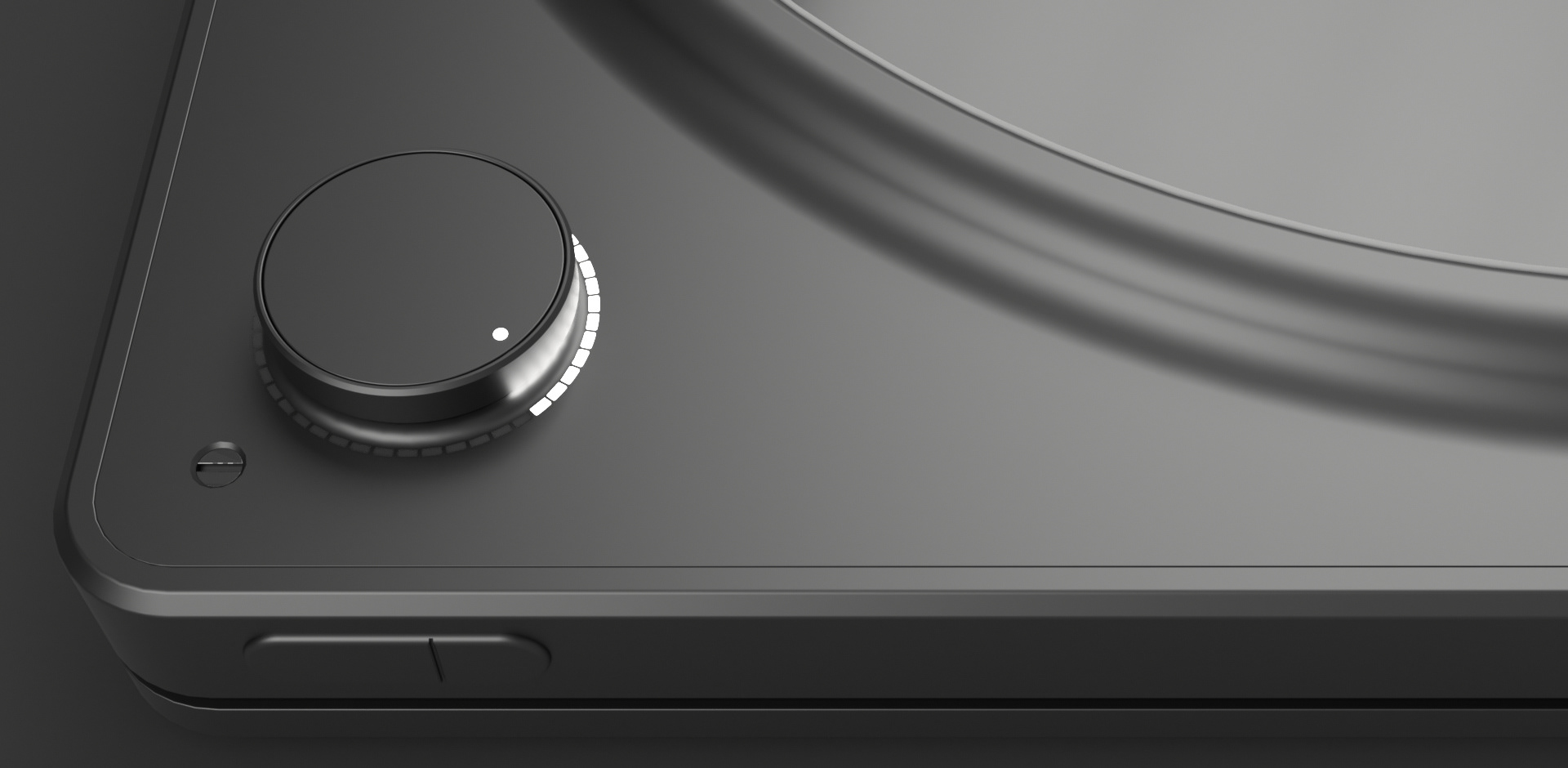 While keeping the design minimal, the usability and user experience cannot be compromised. The volume dial uses subtle LED lights to display the volume level.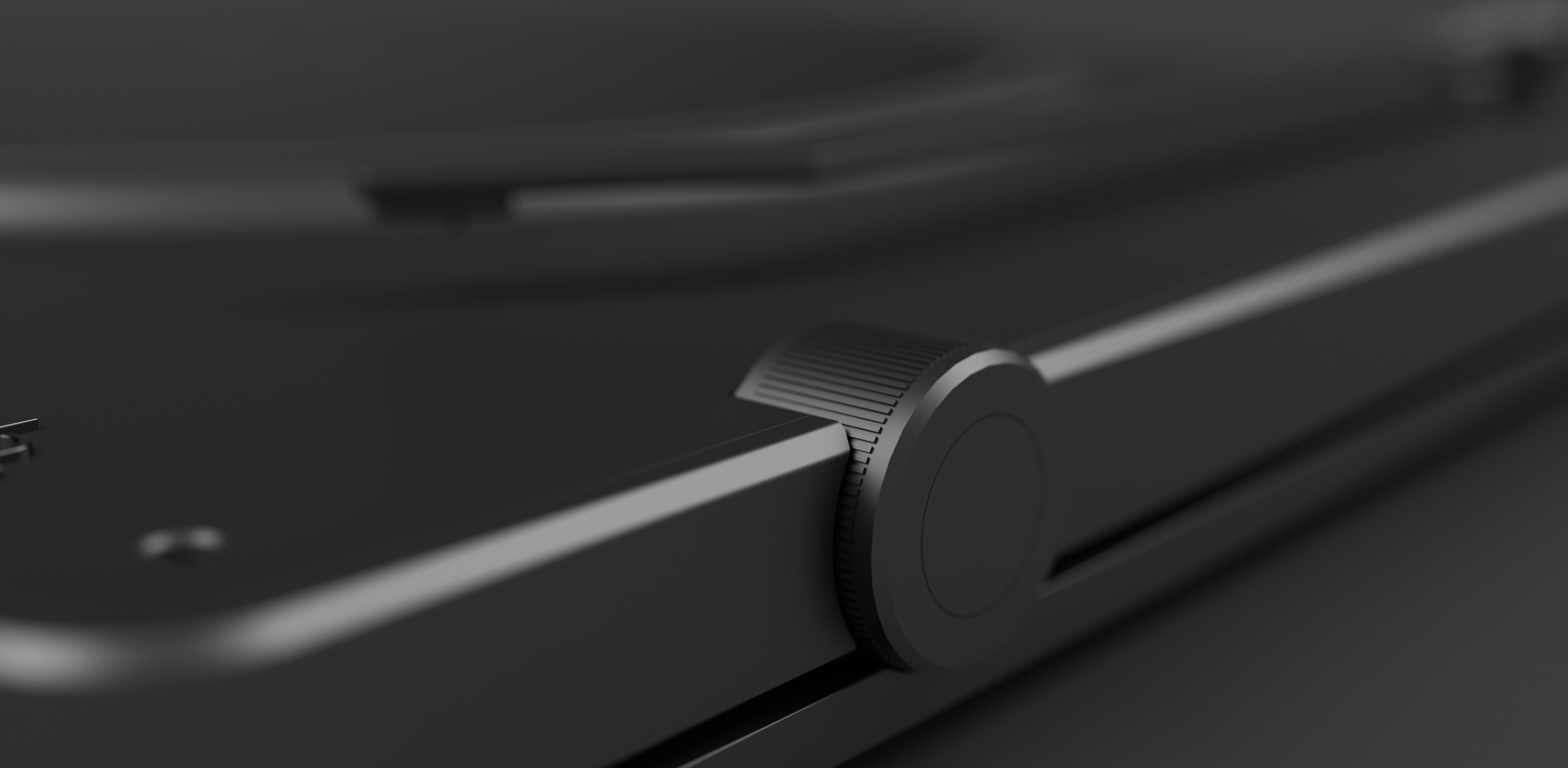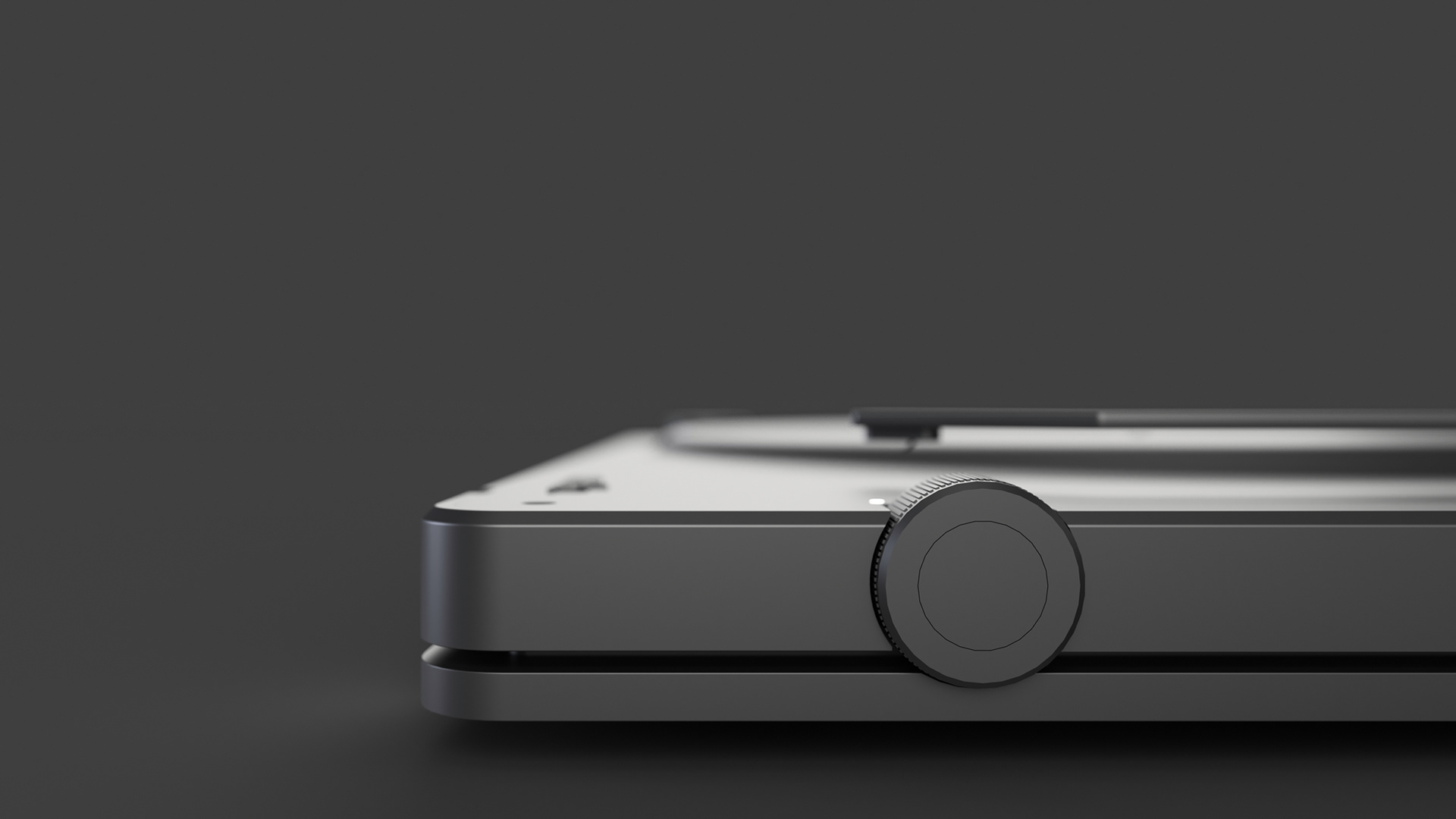 As previously mentioned, the minimal design mustn't reduce the capabilities of the device. For this reason a Pitch Controller is still present and is integrated into the design. This is in the form of a dial; it protrudes out of the right hand side of the device and past the split in the body.
Rather than just a light indicating that the device is powered on, the change in position of the power switch is an added visual indicator of this. It fills in the break in the body with a tactile response.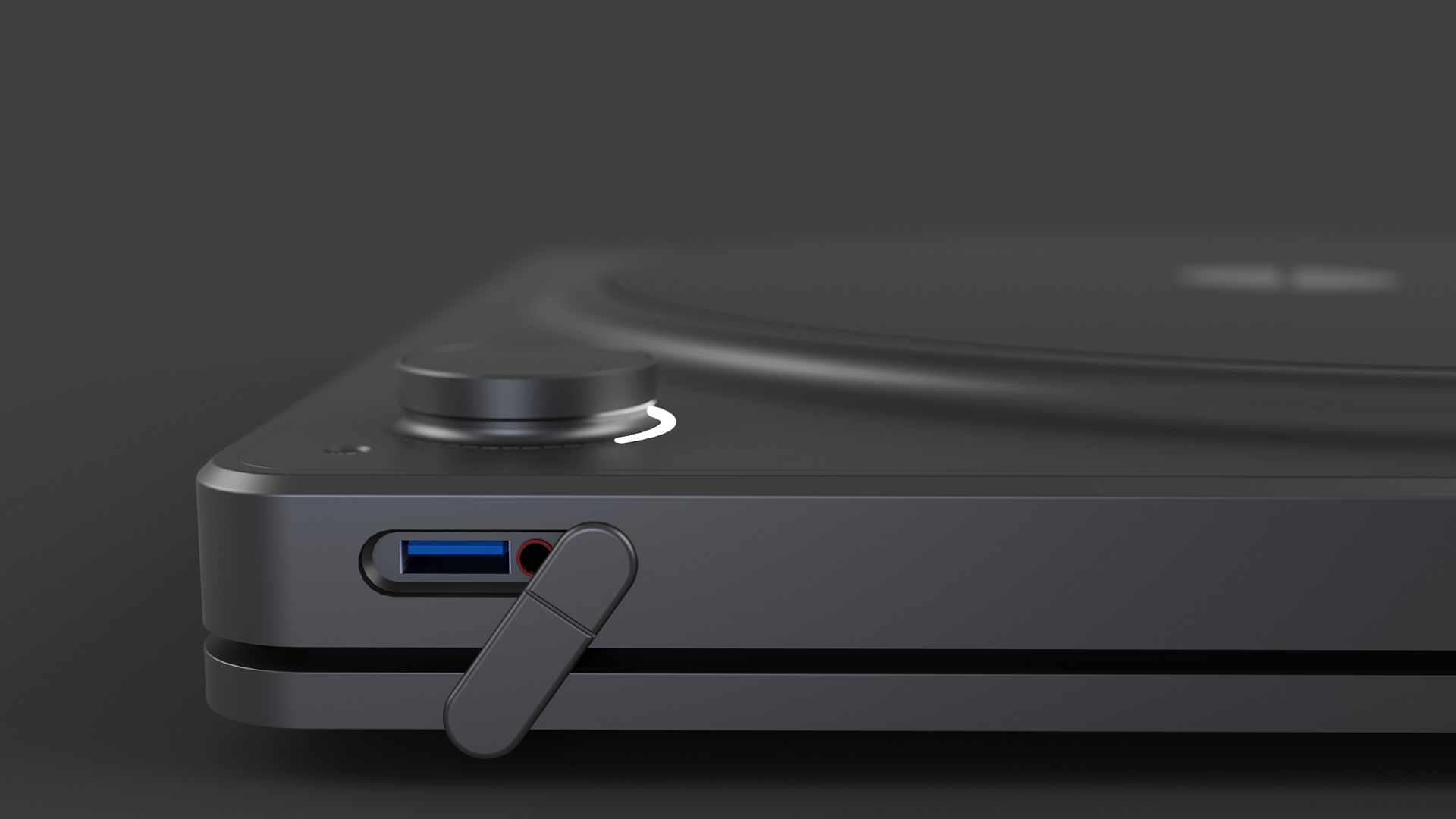 Functionality isn't limited. The USB and headphone port are easily accessible as they are hidden behind a rubber tab in the front facade of the product.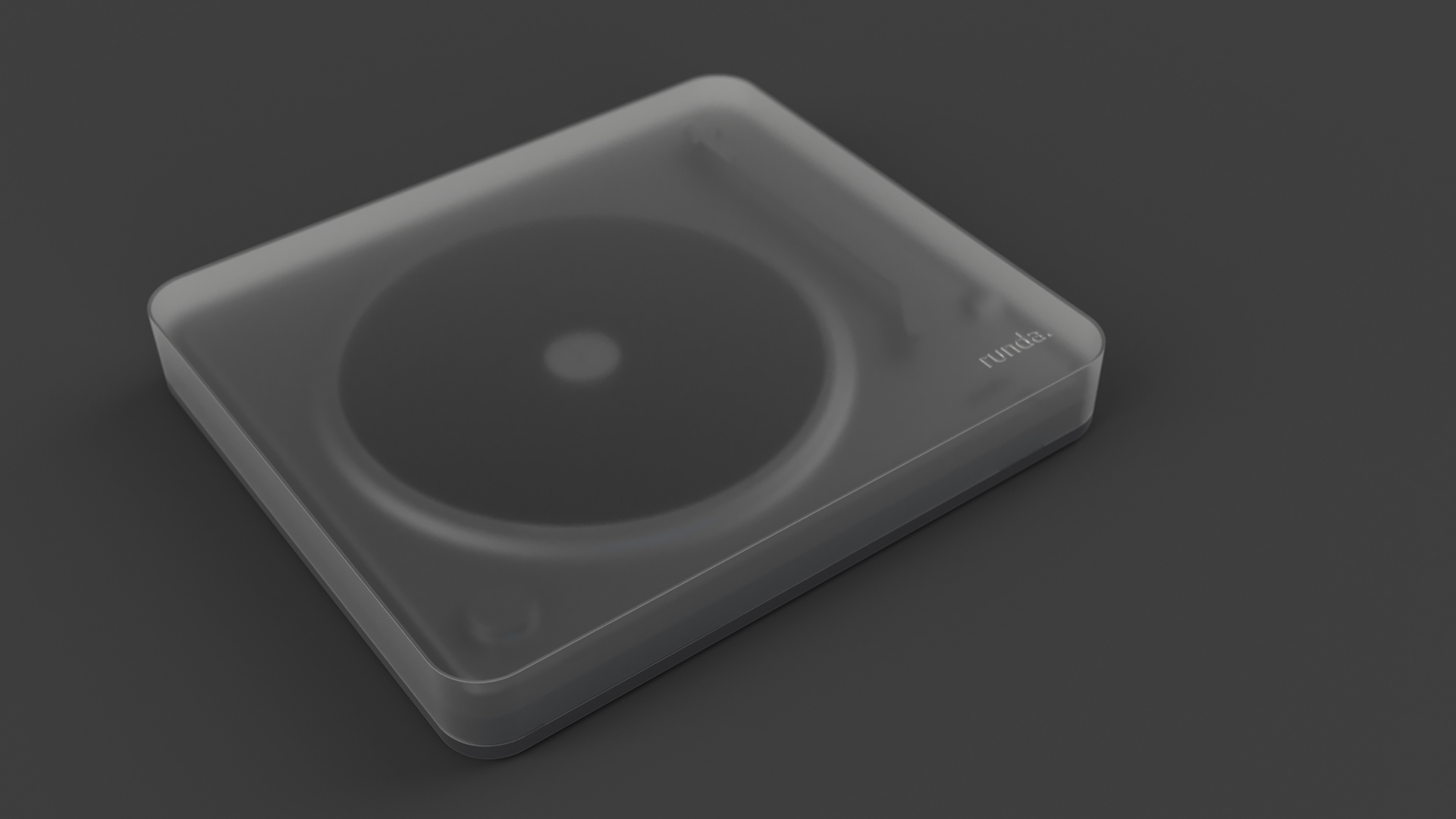 The packaging for Runda needed to be equally as minimal while still ensuring that the product is the point of interest. A frosted plastic cover gives it a clean aesthetic while adding an element of suspense.