Nivå. adds a new depth to minimal watch design with a face that descends for each of the hands. It's design also takes advantage of the user's surroundings as the ever-changing shadows add another layer of interest and enhance the watch's appearance.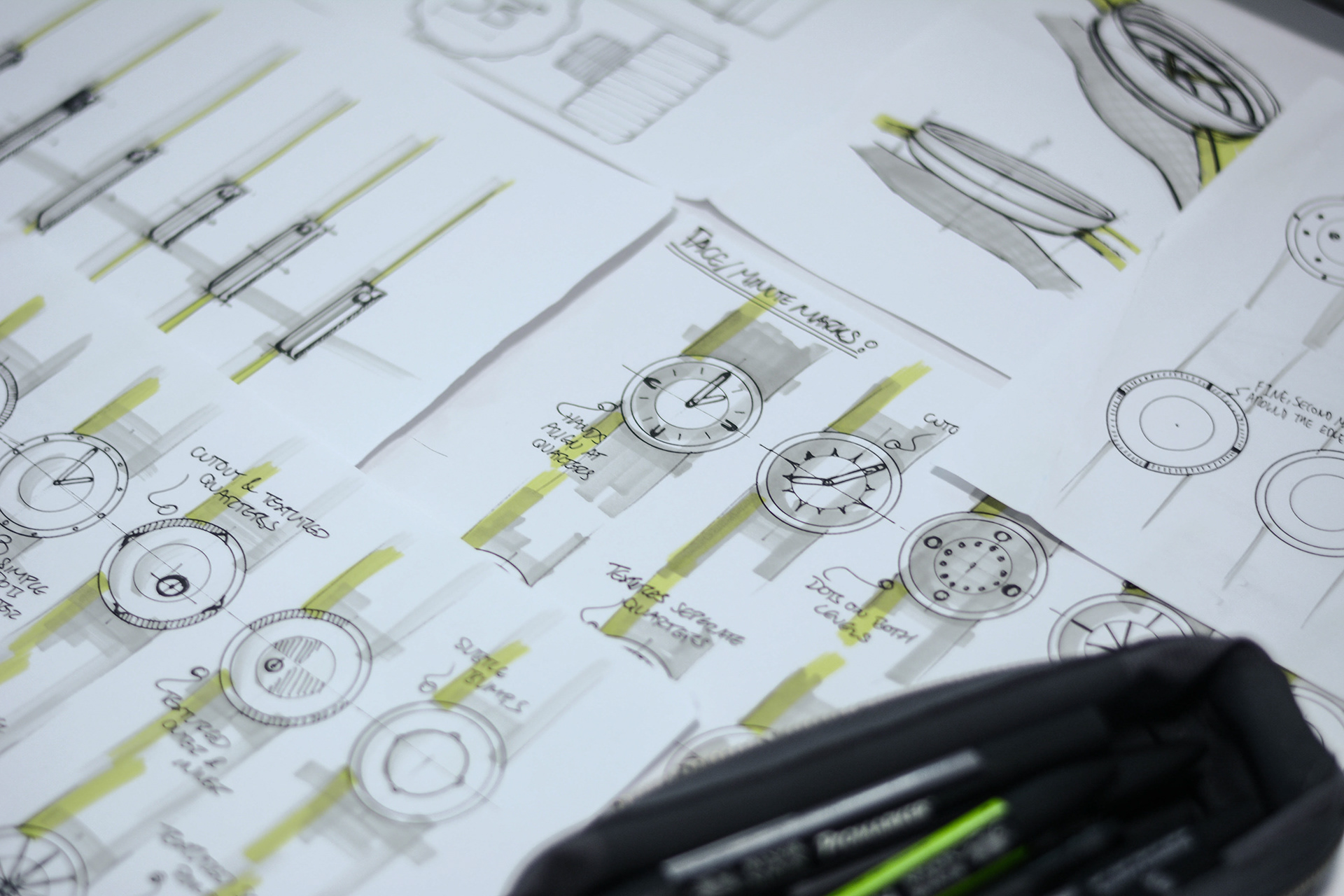 Like many projects, the idea for Nivå. arose out of thin air, but it felt like an idea which could evolve into something. From this point the development started and the sketch pages of iteration quickly piled up.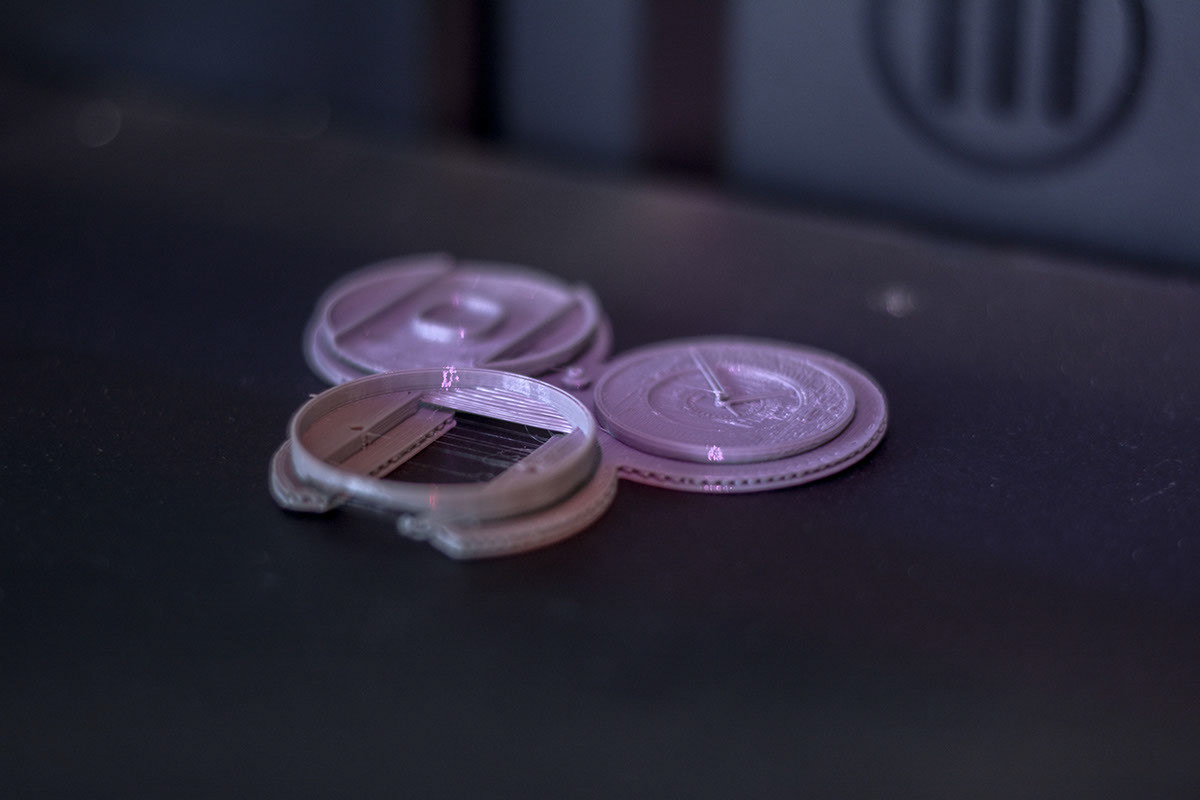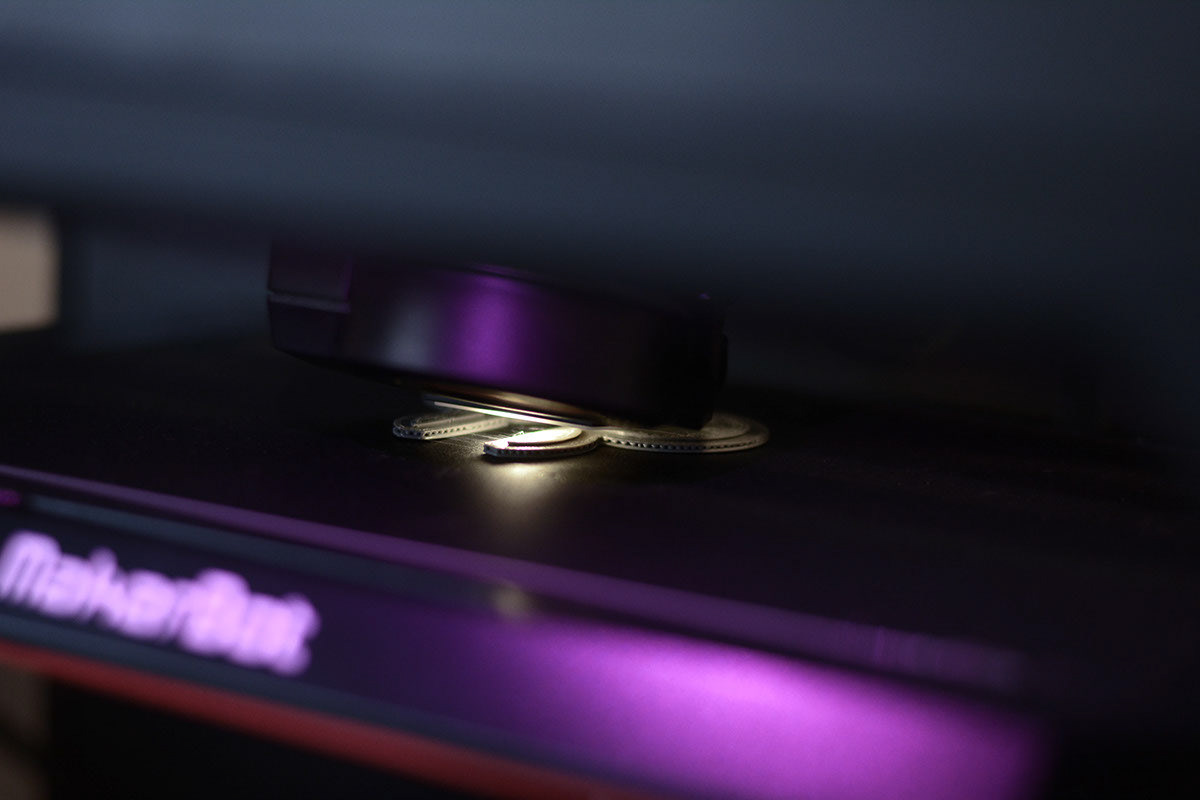 As soon as we had narrowed down the options and chosen an idea, the next stage was to mock-it up. Nivå has a strong focus towards simplicity for both the user and the manufacturer,for this reason, prototyping was a vital stage. By creating a 3D printed, 1:1 scale model, we were able to to check the dimensions, form, feel and, of course, aesthetics.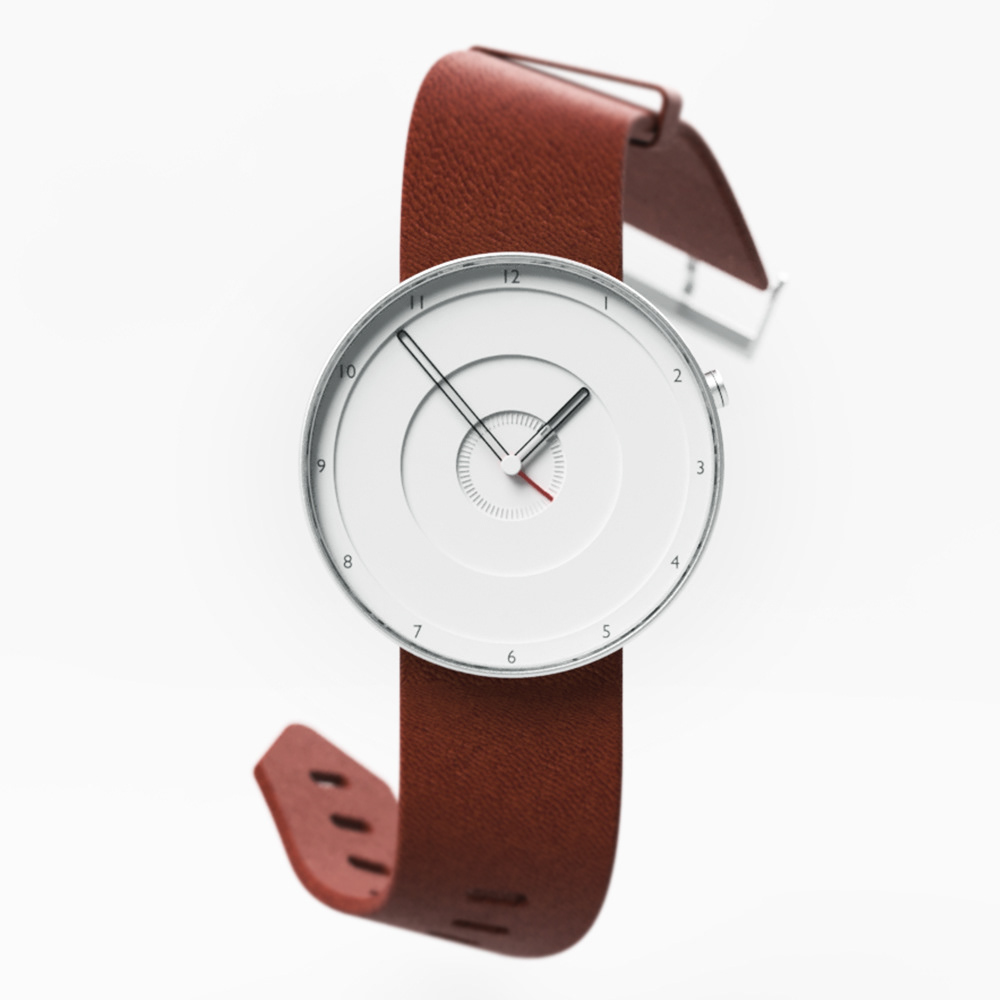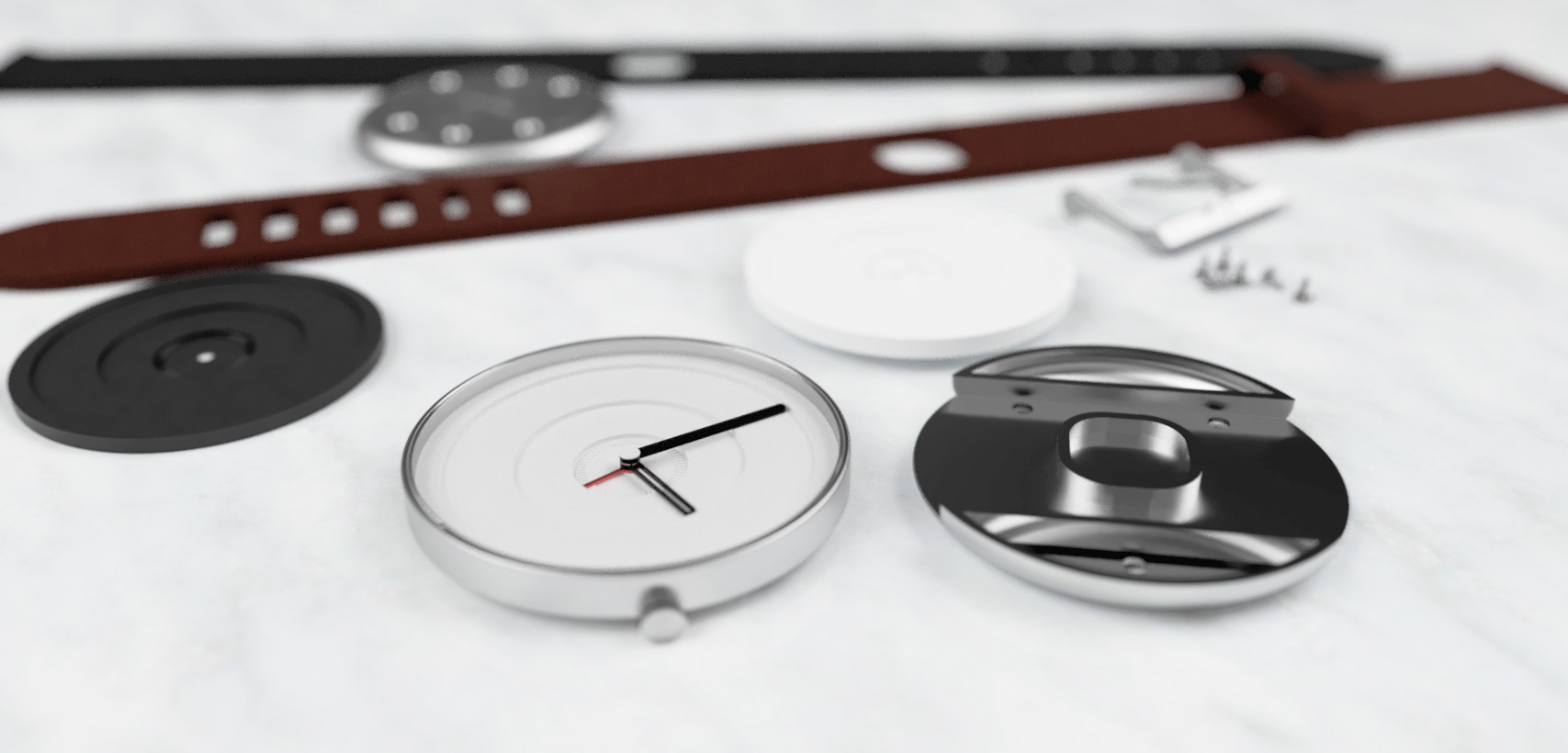 Nivå. isn't just another minimal watch, it also adapts to its user's fashion and style as it evolves over time. The unique design allows users to select and swap out the watch's faces without needing any special tooling or a watchmaker's help. The unique singular strap system also allows for hassle free customisation and, by changing the style or colour of the strap, the user can coordinate the watch's aesthetic with their day-to-day fashion choices.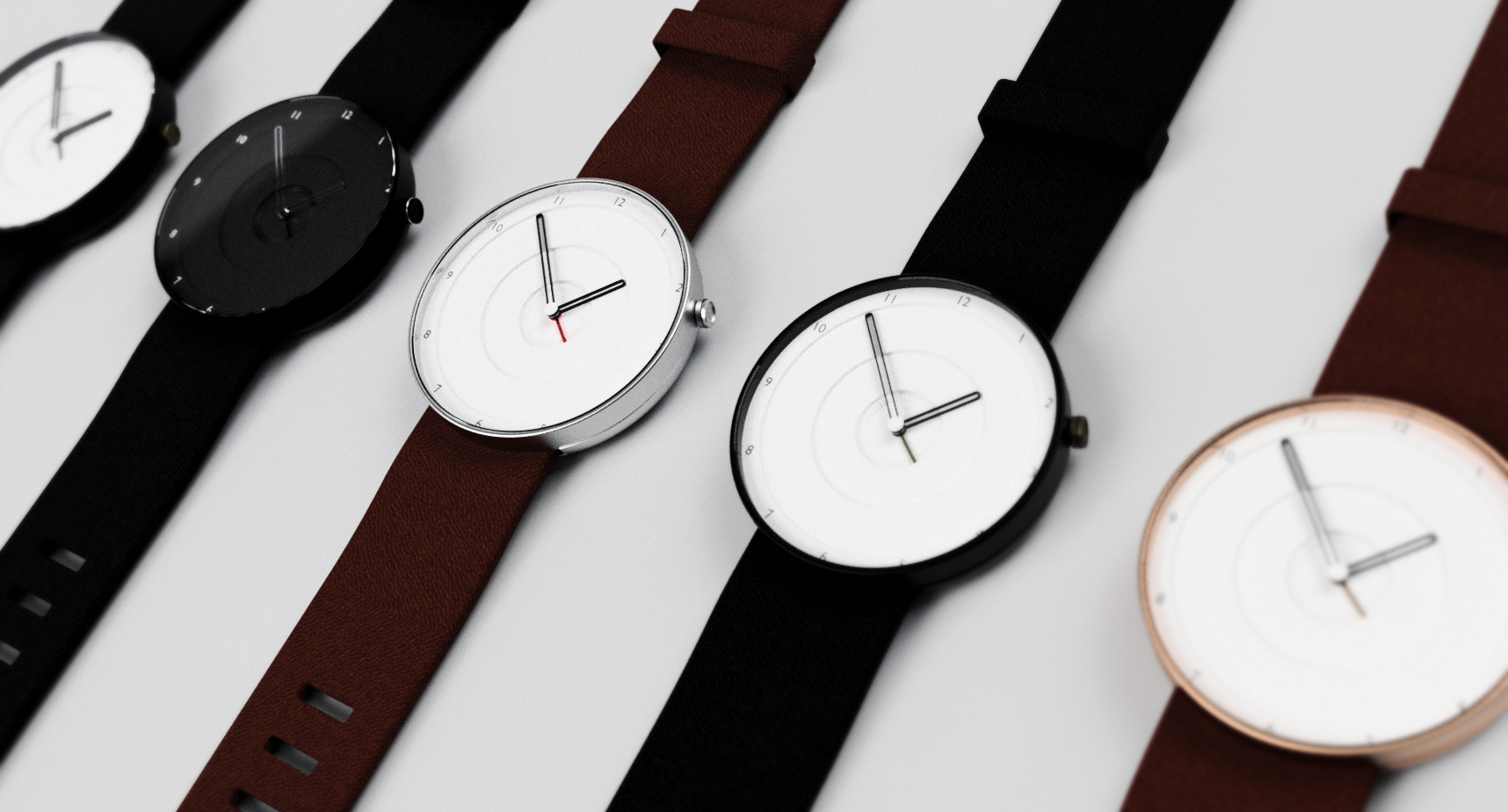 The mechanism, face and strap system are all encased within the elegant stainless-steel body which has four colour variants to choose from: silver, black, rose gold and bronze. Having the option to choose your strap, face and casing means that your Nivå. watch will be truly unique!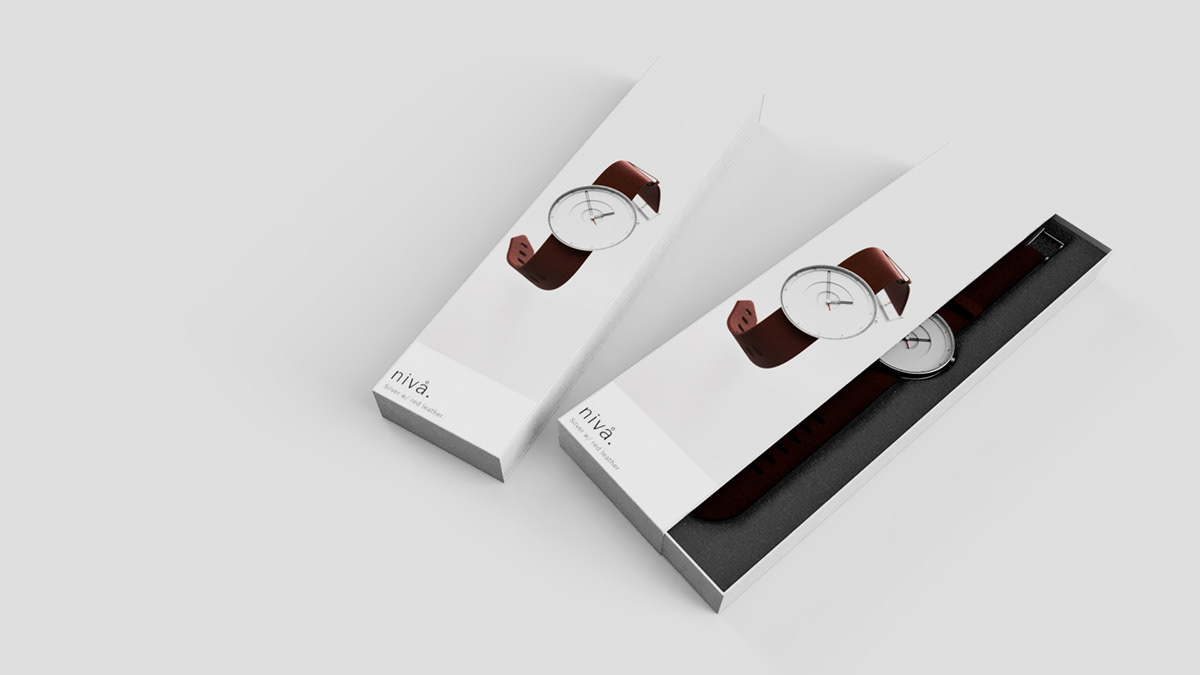 The packaging for Nivå. needed to match it in simplicity, while simultaneously adding an additional layer of excitement and suspense to the product. It was important for the product to remain the focal point, therefore there is an absence of any unsightly information or technical detail on face of the box.