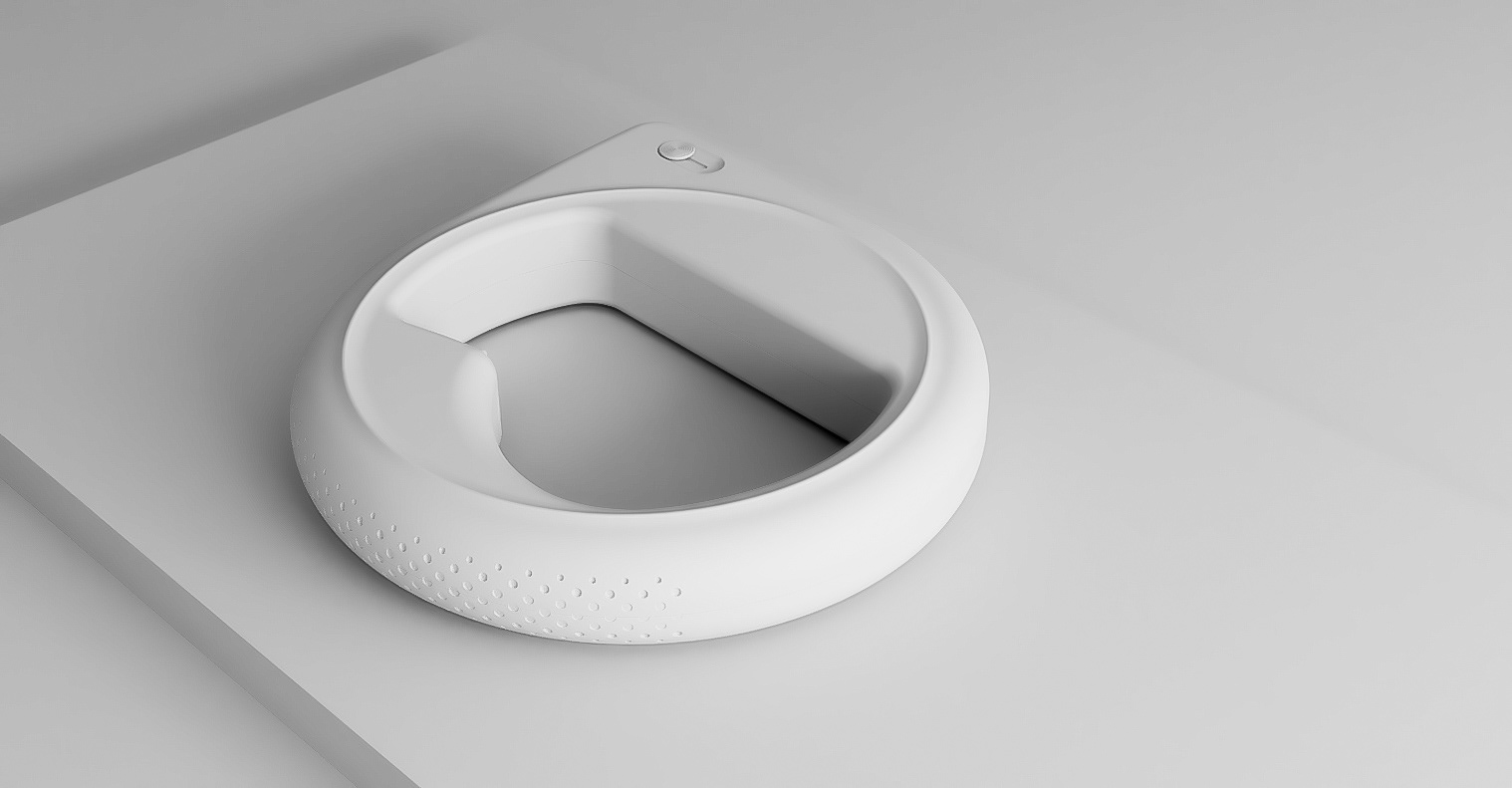 Amble is a dog lead like no other. Whilst traditional leads take on an uninspired, and rather generic, aesthetic, Amble compliments the fashion-conscious user's style. However, most importantly the lead must keep both the user and their four-legged friend safe; Amble is packed full of unique safety features;
- Revised Auto-Braking System
- Visual, Distance Indicators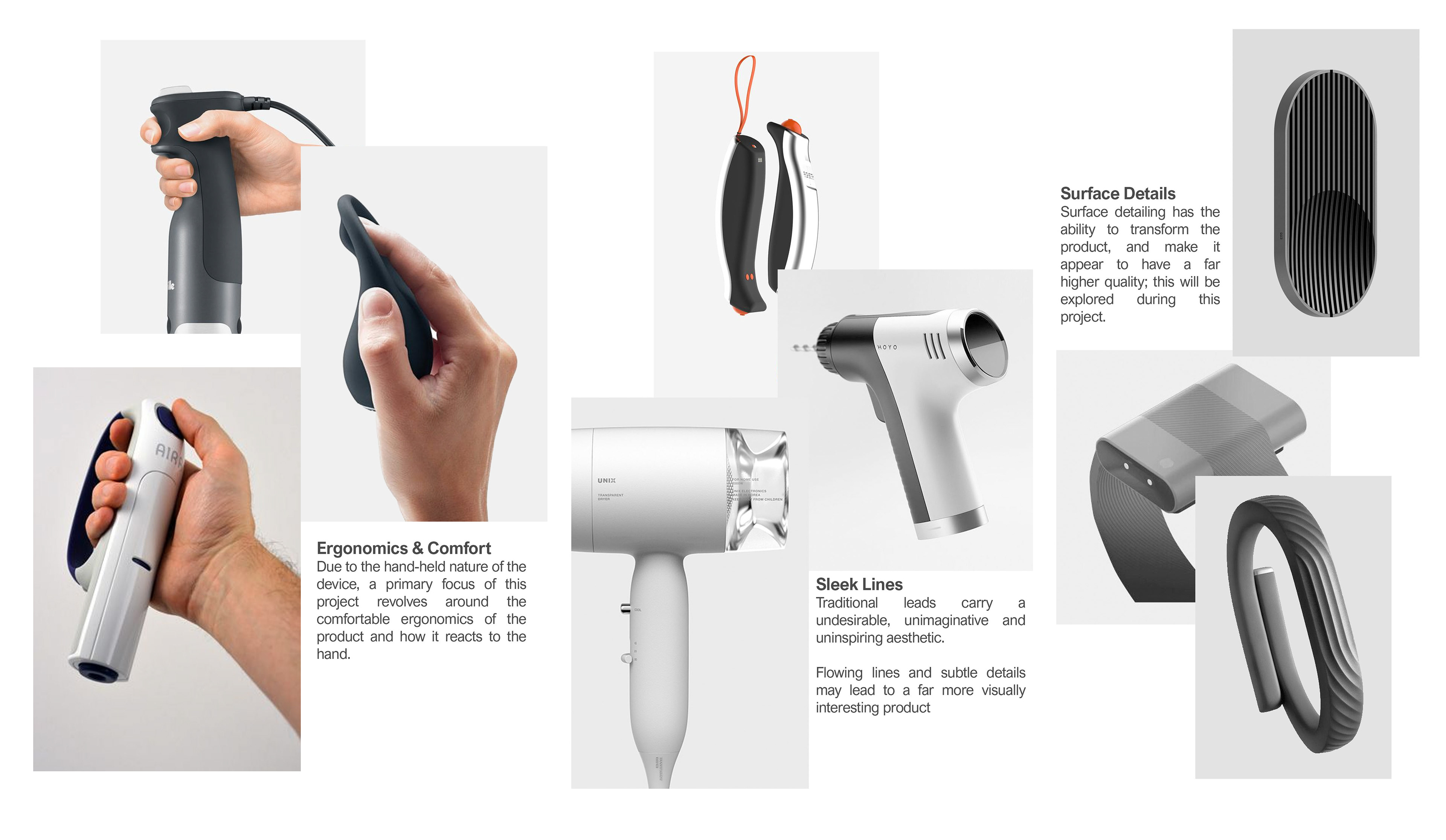 Amble's mission was to create a lead which beautifully balances sleek, considered aesthetics with user focused form and function. For the initial inspiration we looked towards hand-held devices from other fields; this gave us an understanding of ergonomic considerations and methods of ensuring a comfortable experience. We then turned to other examples of industrial design, which would encourage us to move away from the traditional aesthetic of a dog lead.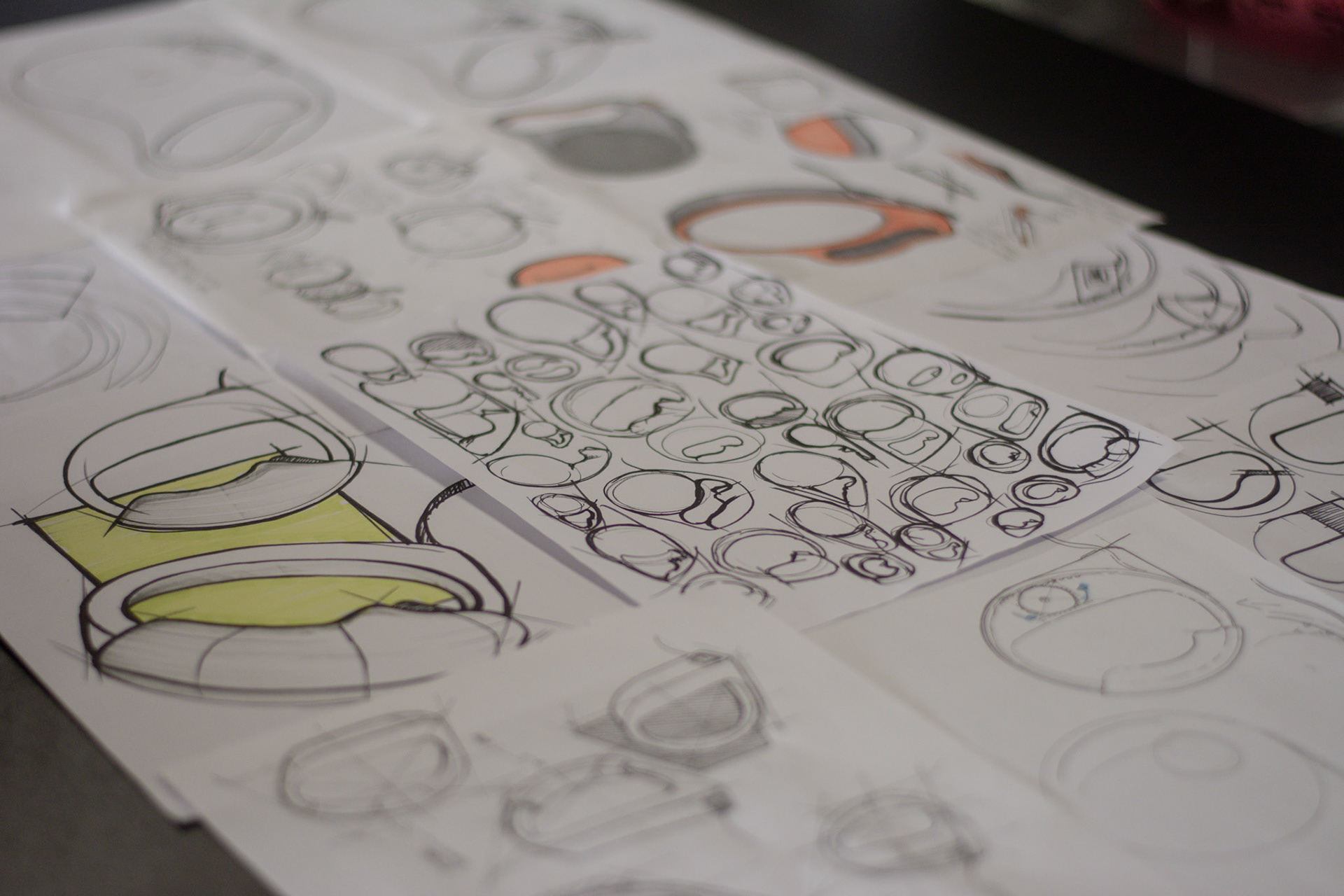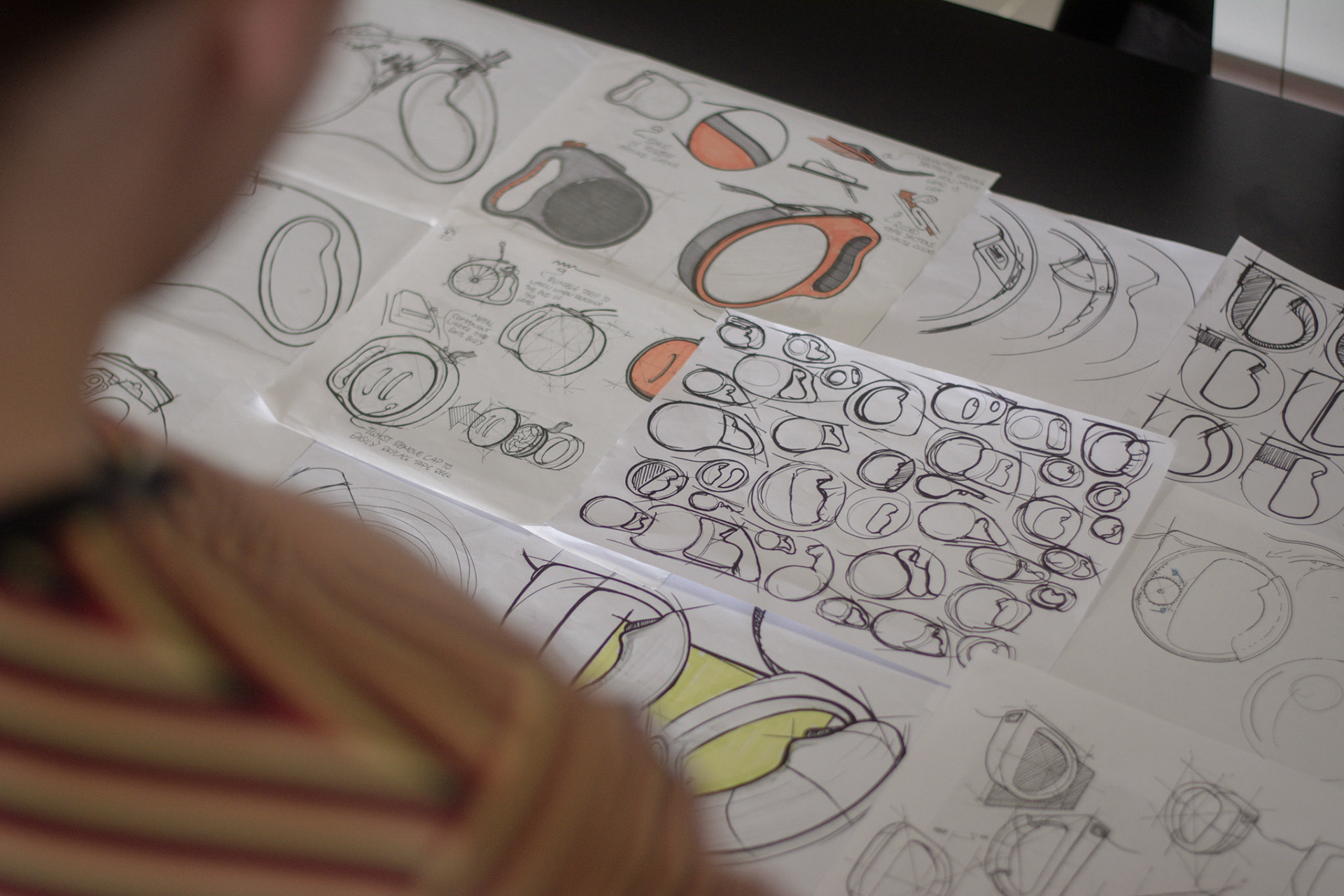 The ideation process led to a substantial amount of sketches being created. Starting from initial thumbnail sketches and continuing through to in-depth development eventually saw Amble's final form coming together. This was finalised through a combination of sketch modelling and rapid prototyping.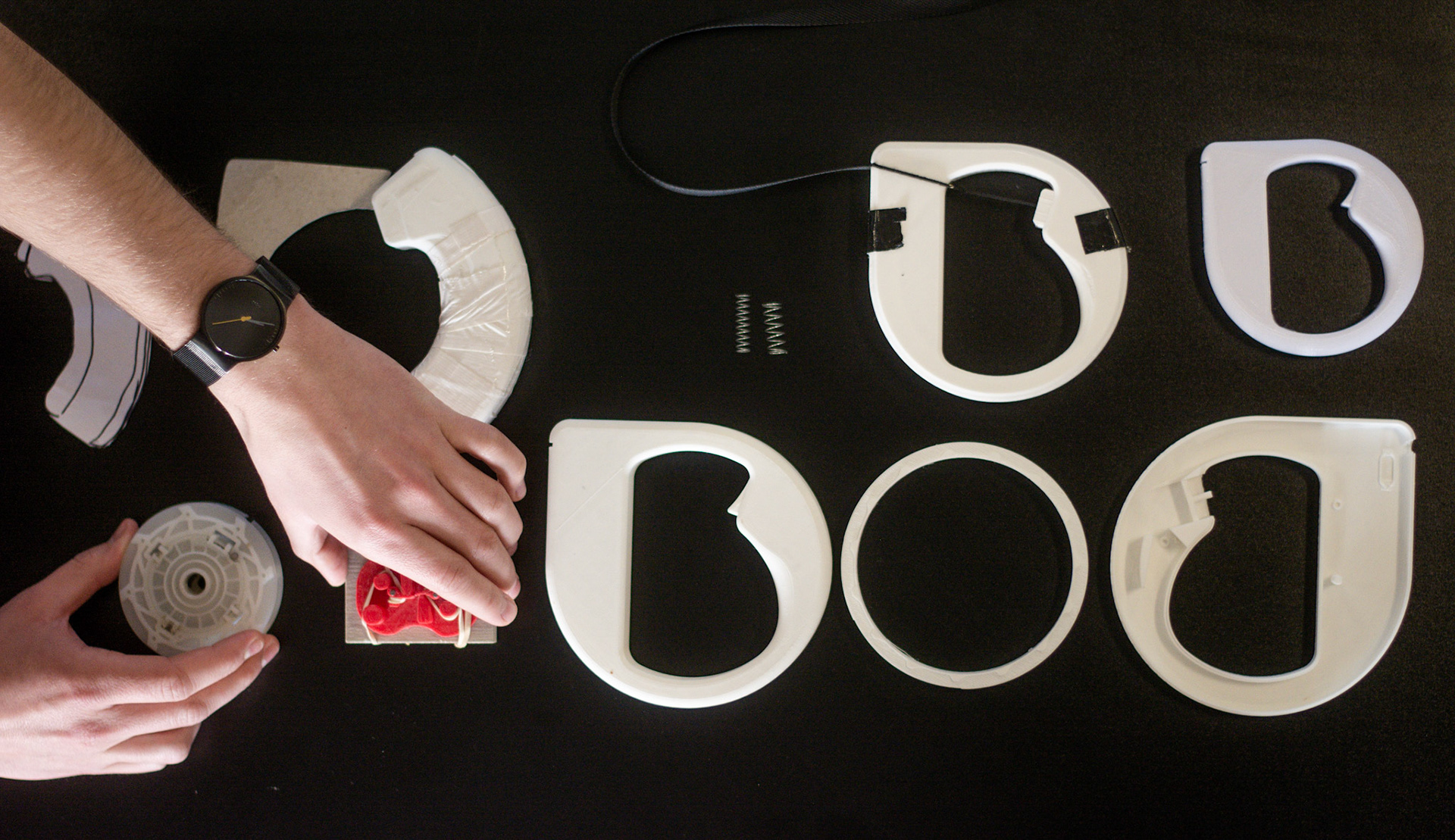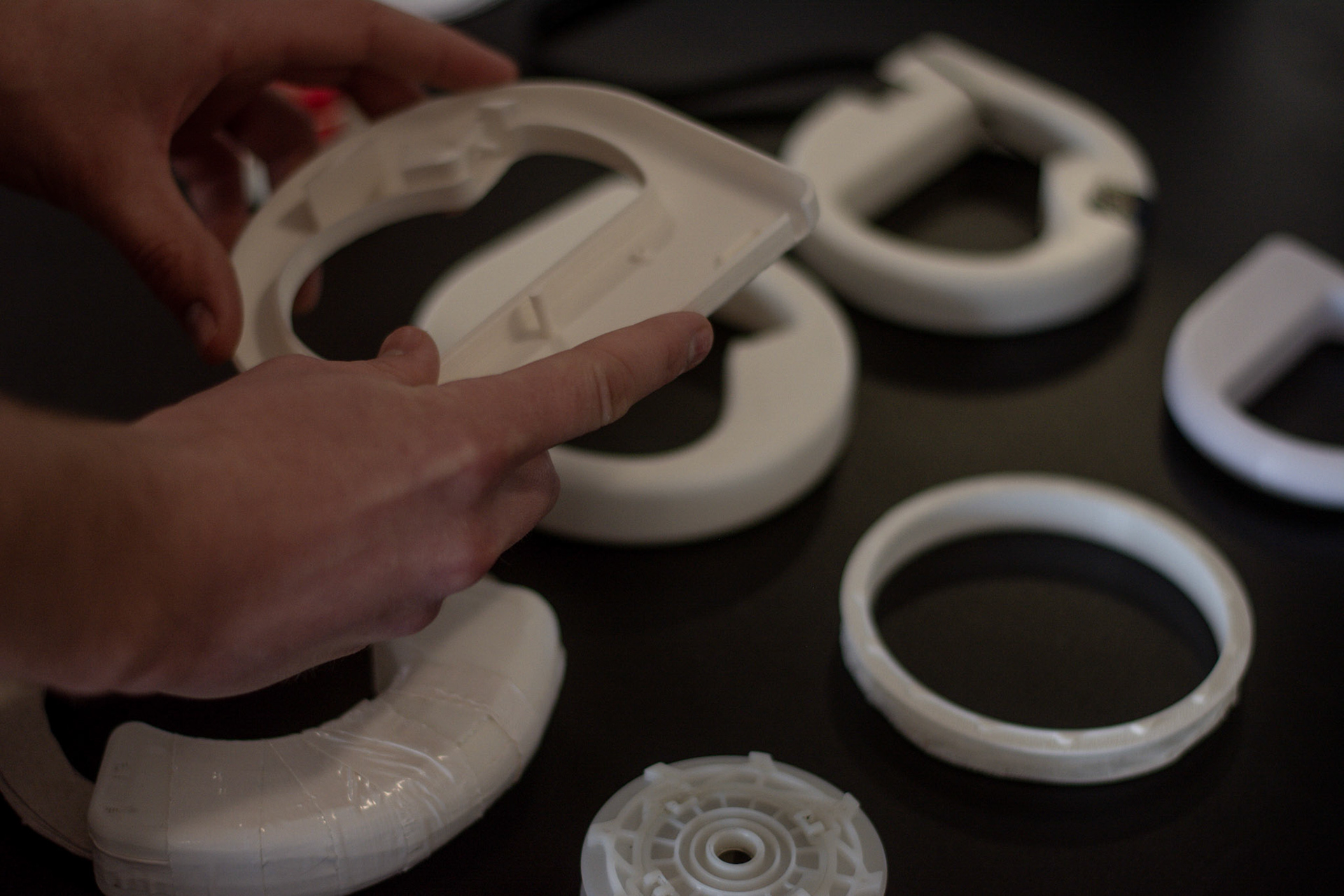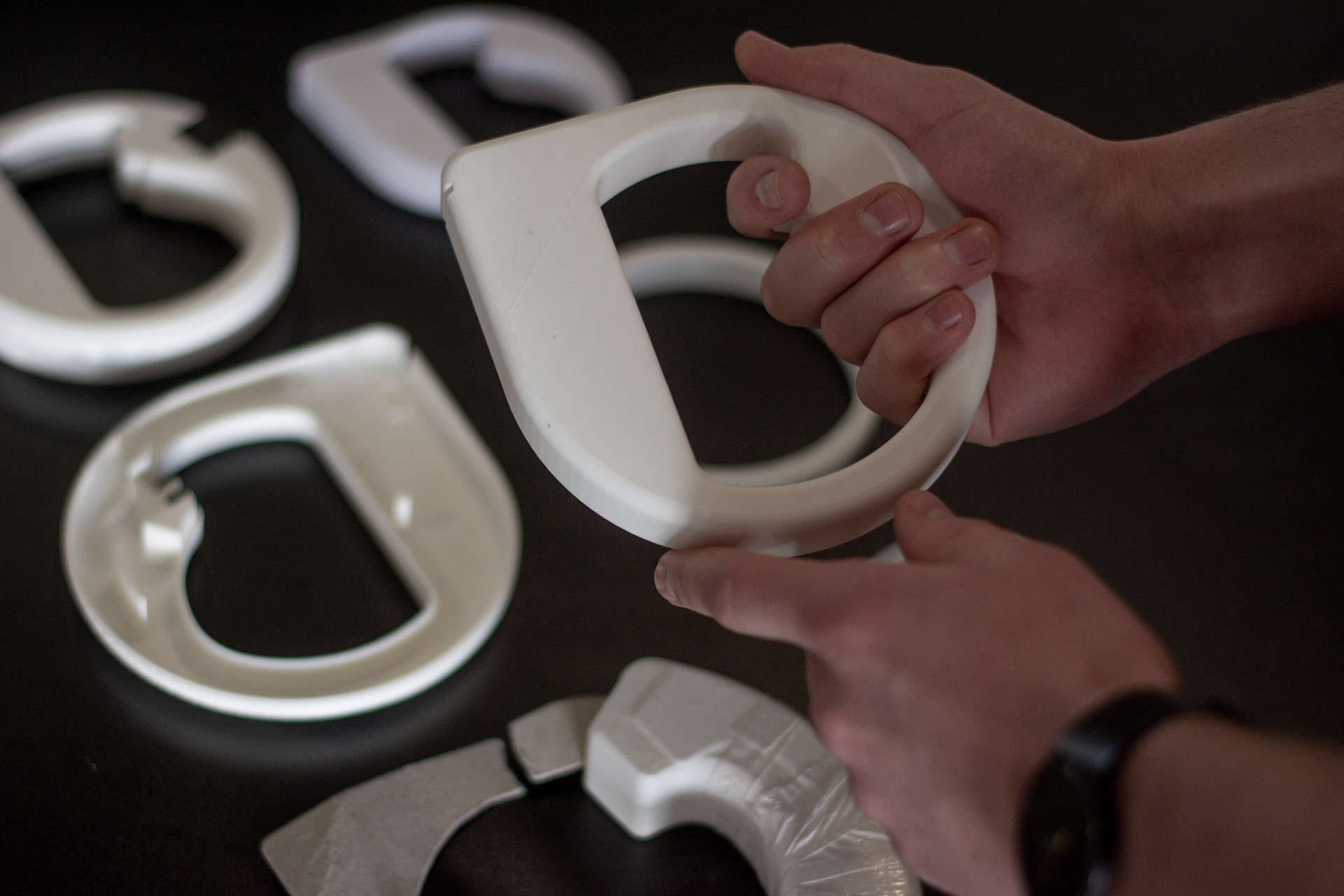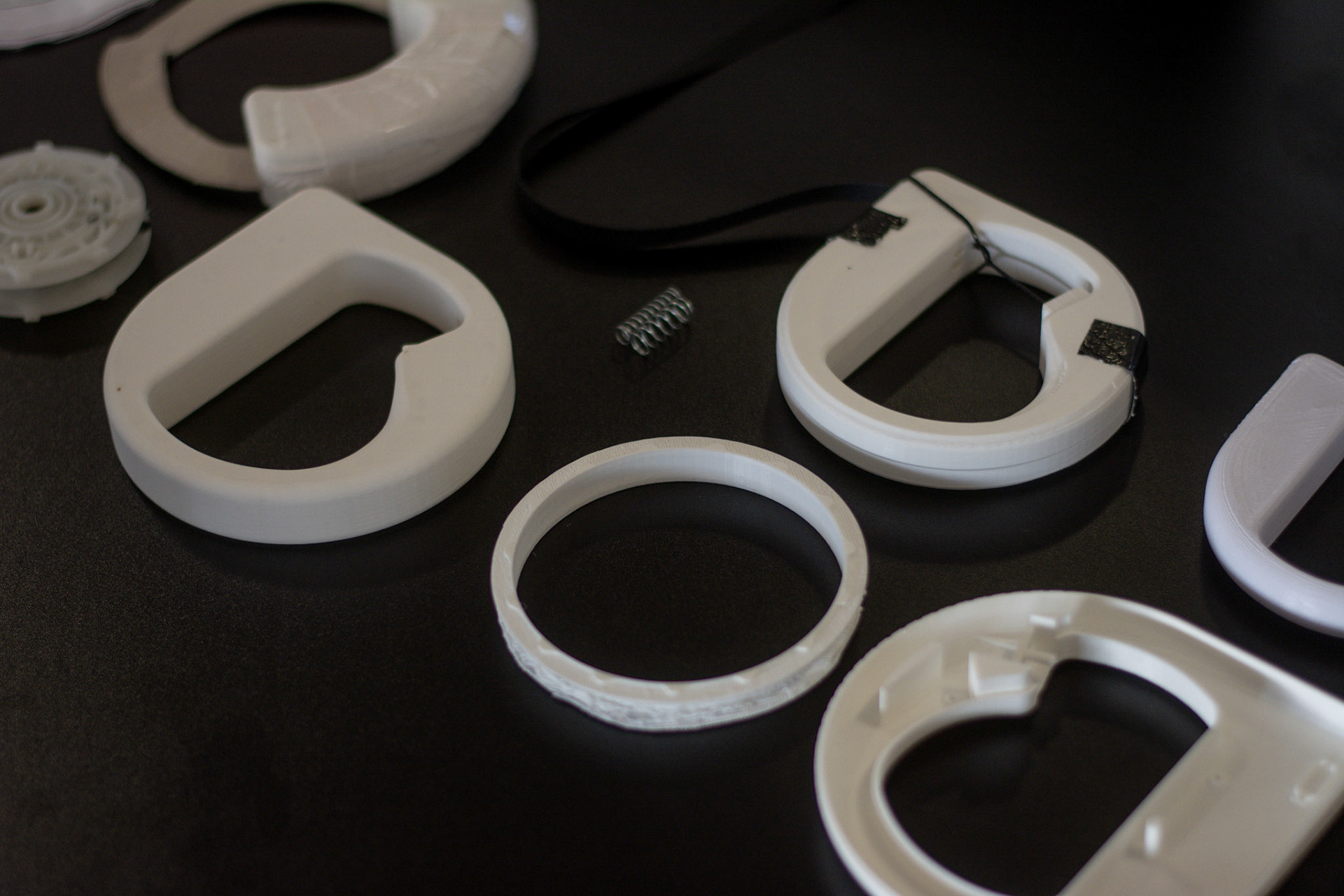 Starting from cardboard mock-ups and progressing through to more refined, 1:1 scale models, the ergonomics were continuously tested to ensure for a comfortable user- experience when using the device. 3D printing allowed for multiple iterations of the device to be created rapidly.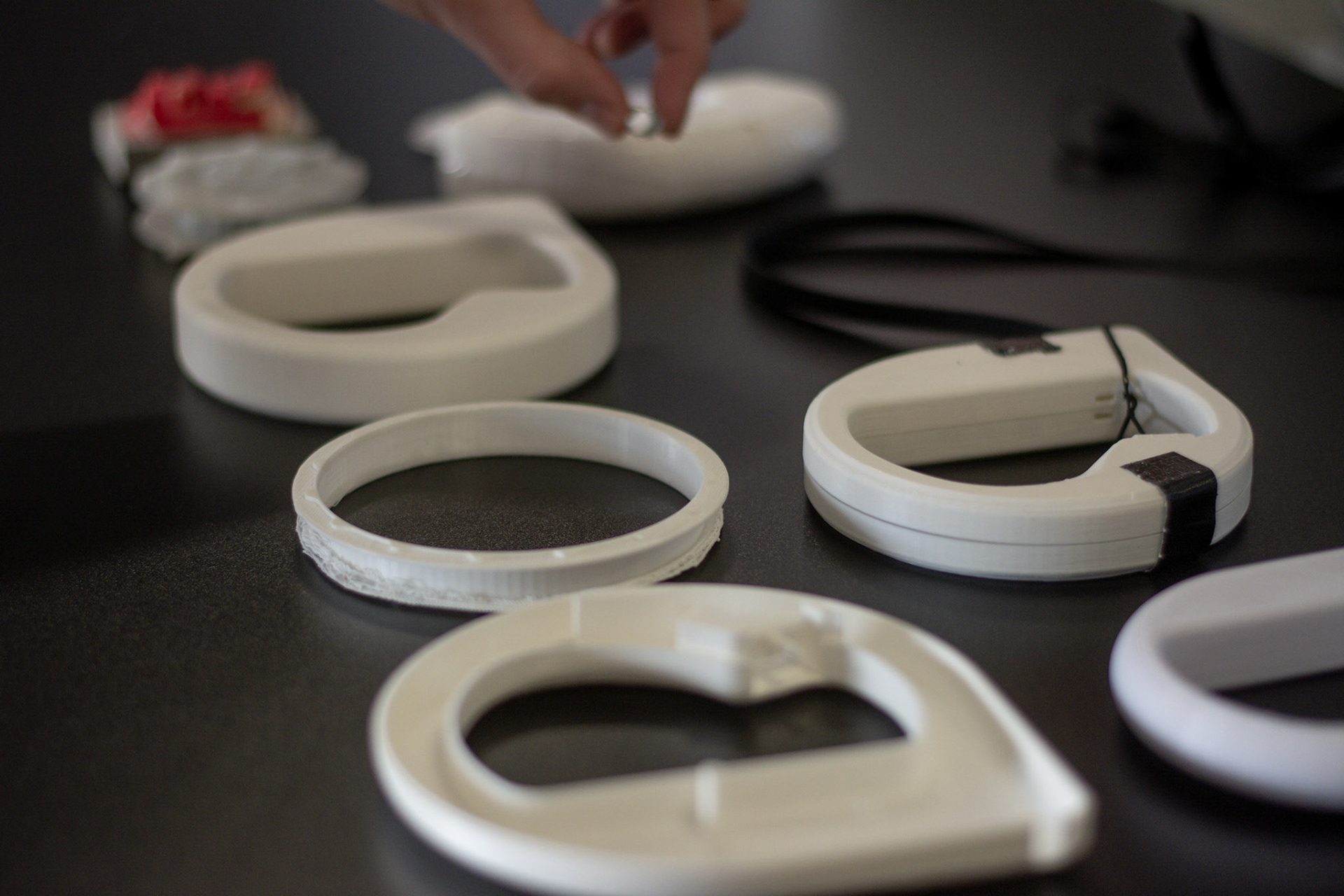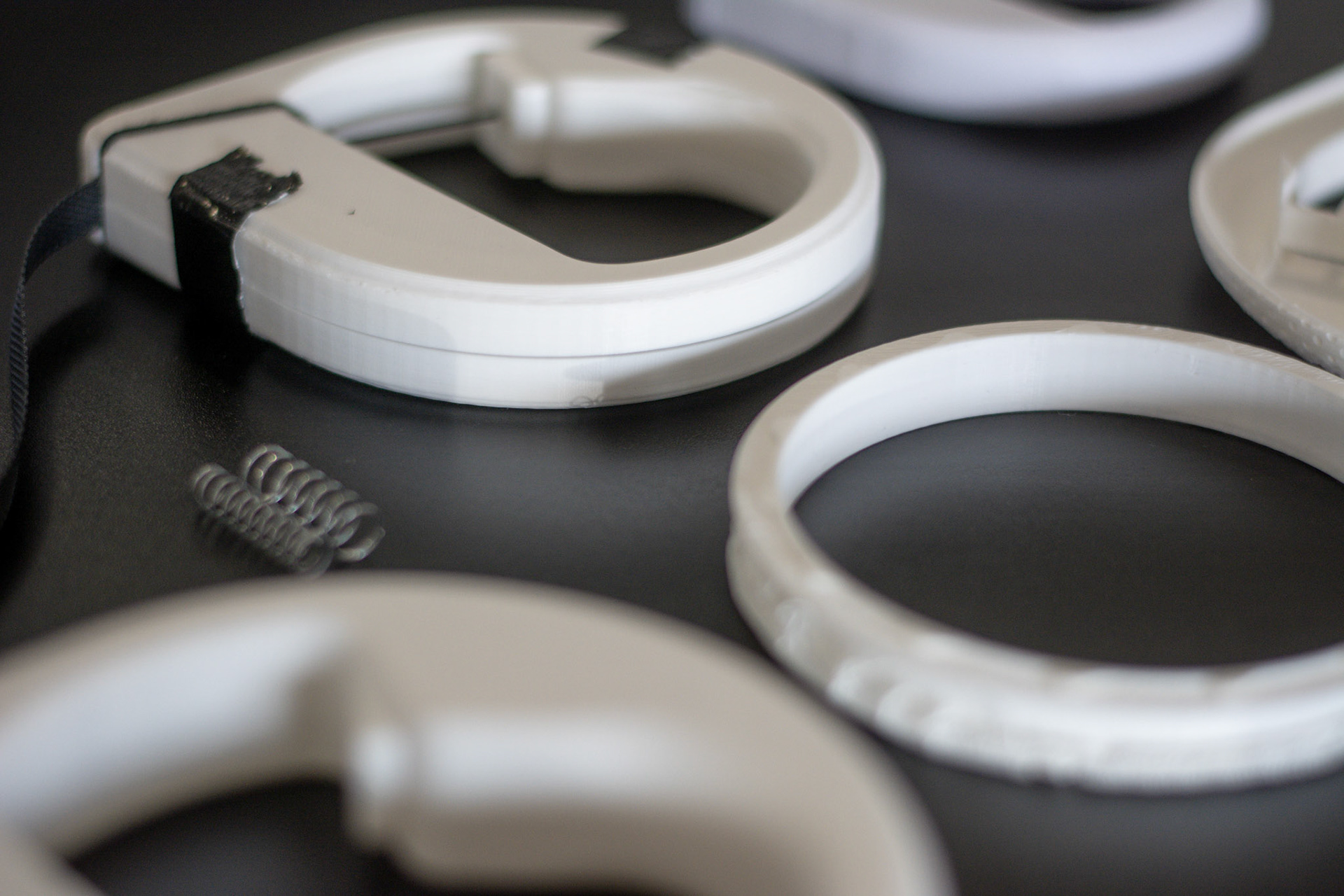 On top of form, 3D printing also allowed for the internal mechanisms to be tested. from the feed for the tape, through to the intuitive braking mechanism.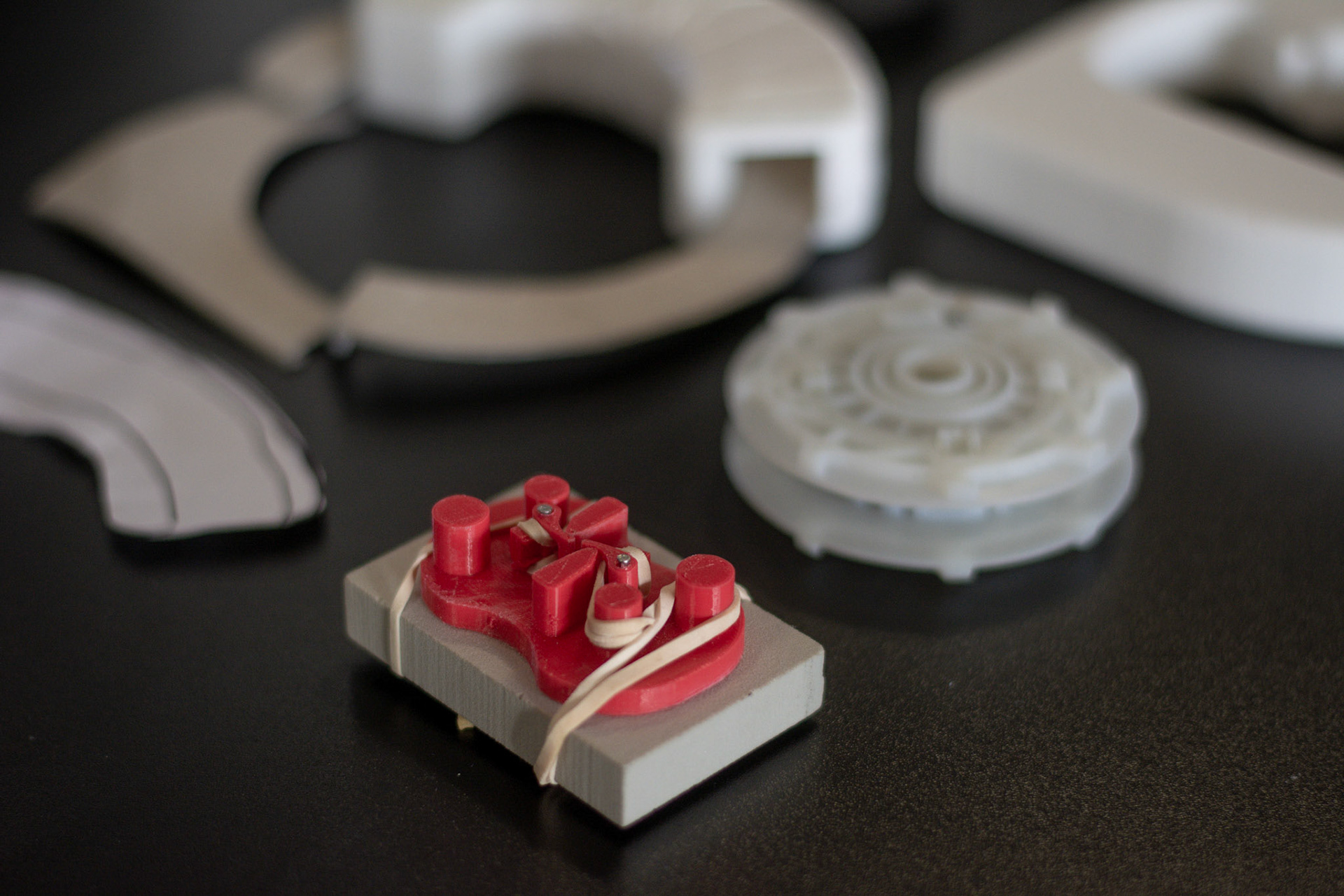 The
Clicker
mechanism, housed just before the tape exit point, provides audible-feedback on the leads movement; it is argued that extendable leads offer a degree of lack-of-control that is often caused by the user not understanding or realising the distance that the dog has travelled away from them. The tape features folds which, when passed through the

Clicker

, make the user aware of the dog's movement.
The tape has been split into three distinct sections that are identifiable by their coloured pin-stripes. A bungee section is present at the end of the reel. Unlike traditional bungee leads, which can never offer a complete stop as the dog is still able to stretch the elastic, Amble allows for a harsh stop when braking, but a soft stop when the lead is fully extended, minimising the risk of injury to both the owner and the dog.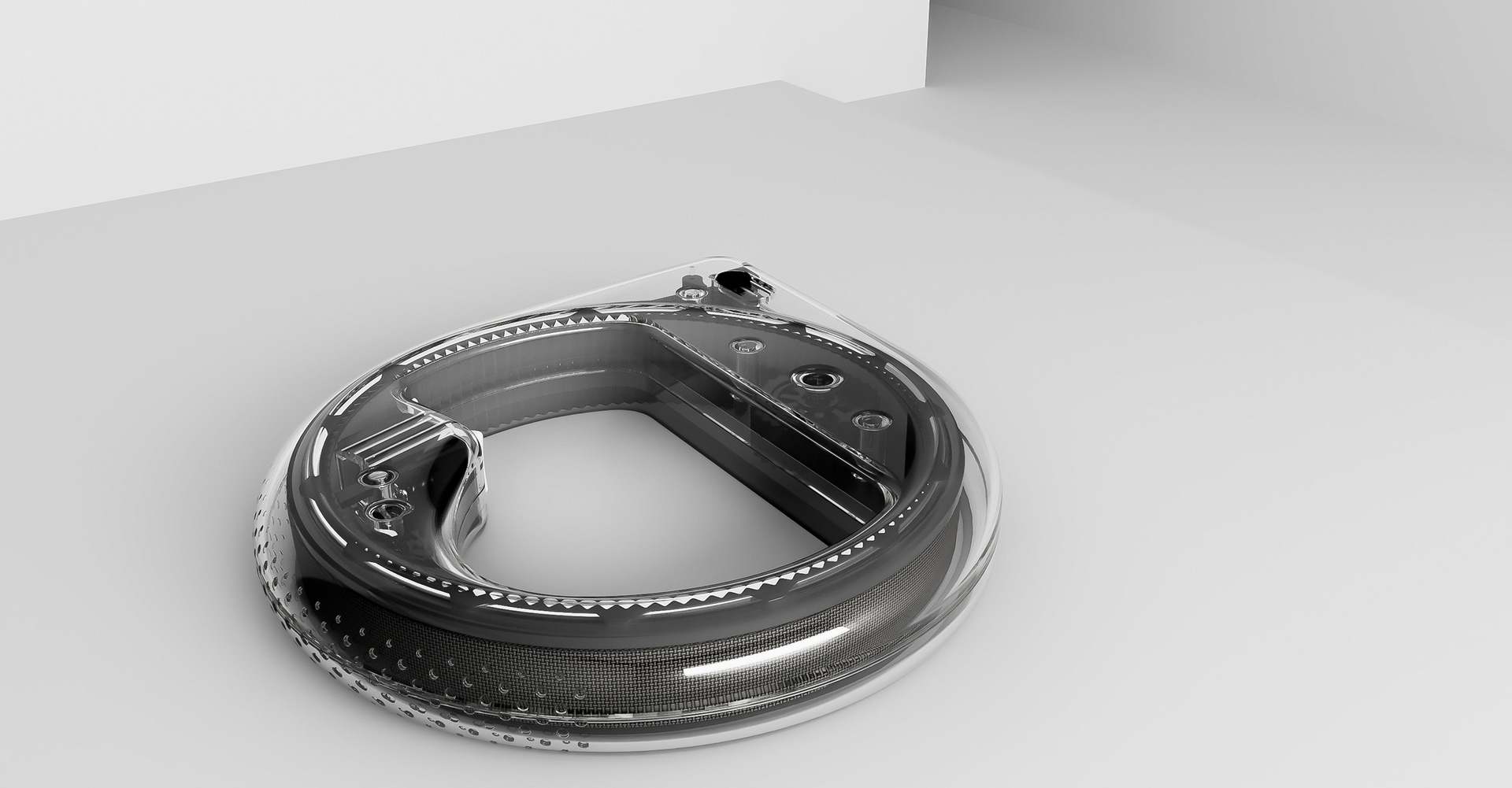 The inner components have been carefully configured to use the space efficiently. The image above shows the Auto-Brake System; rather than pressing the trigger to set the brake, which is the case with traditional leads, Amble uses a revised trigger that releases the brake when pressed. This engages the user and makes them aware of how far their dog has travelled.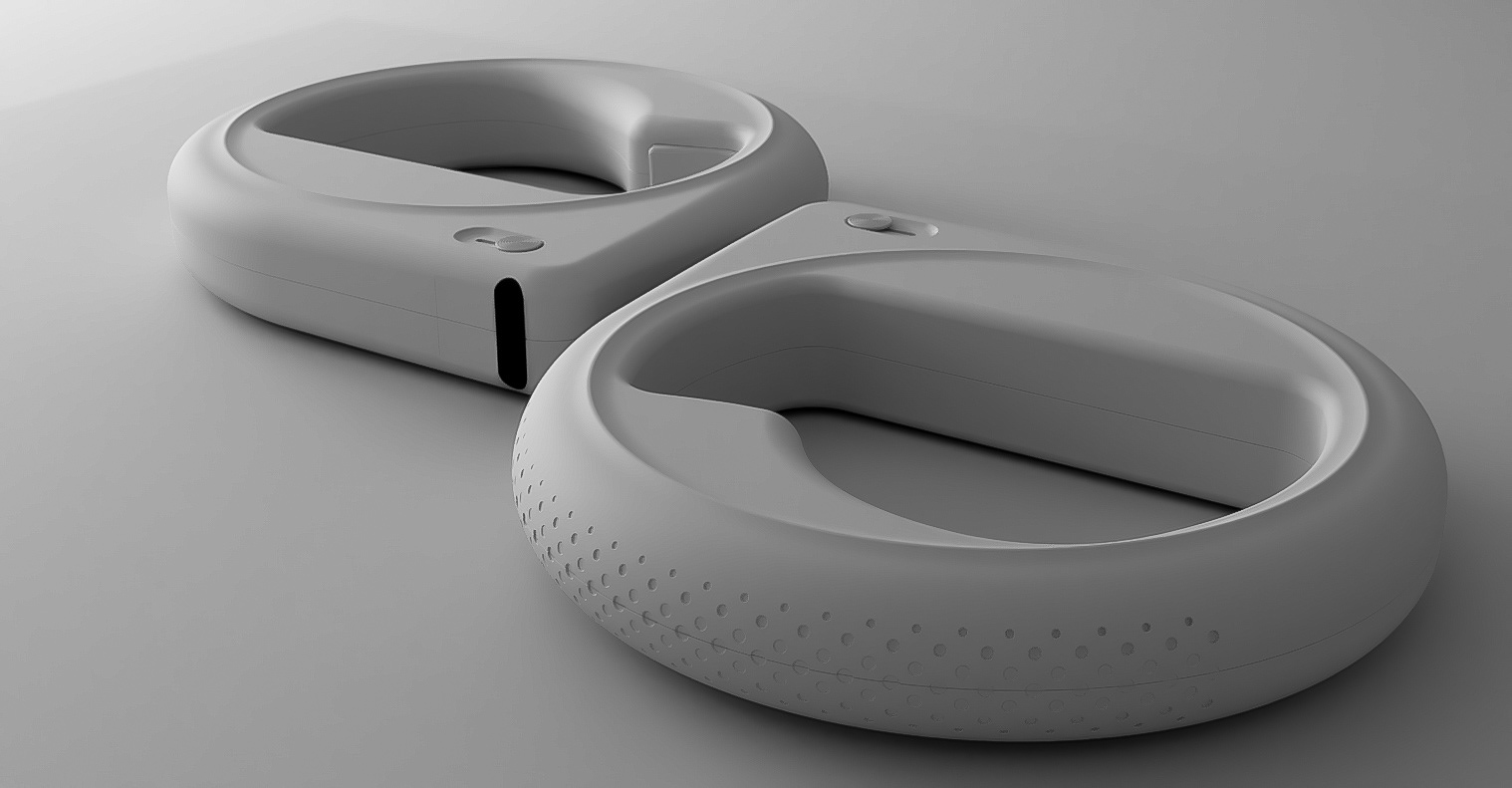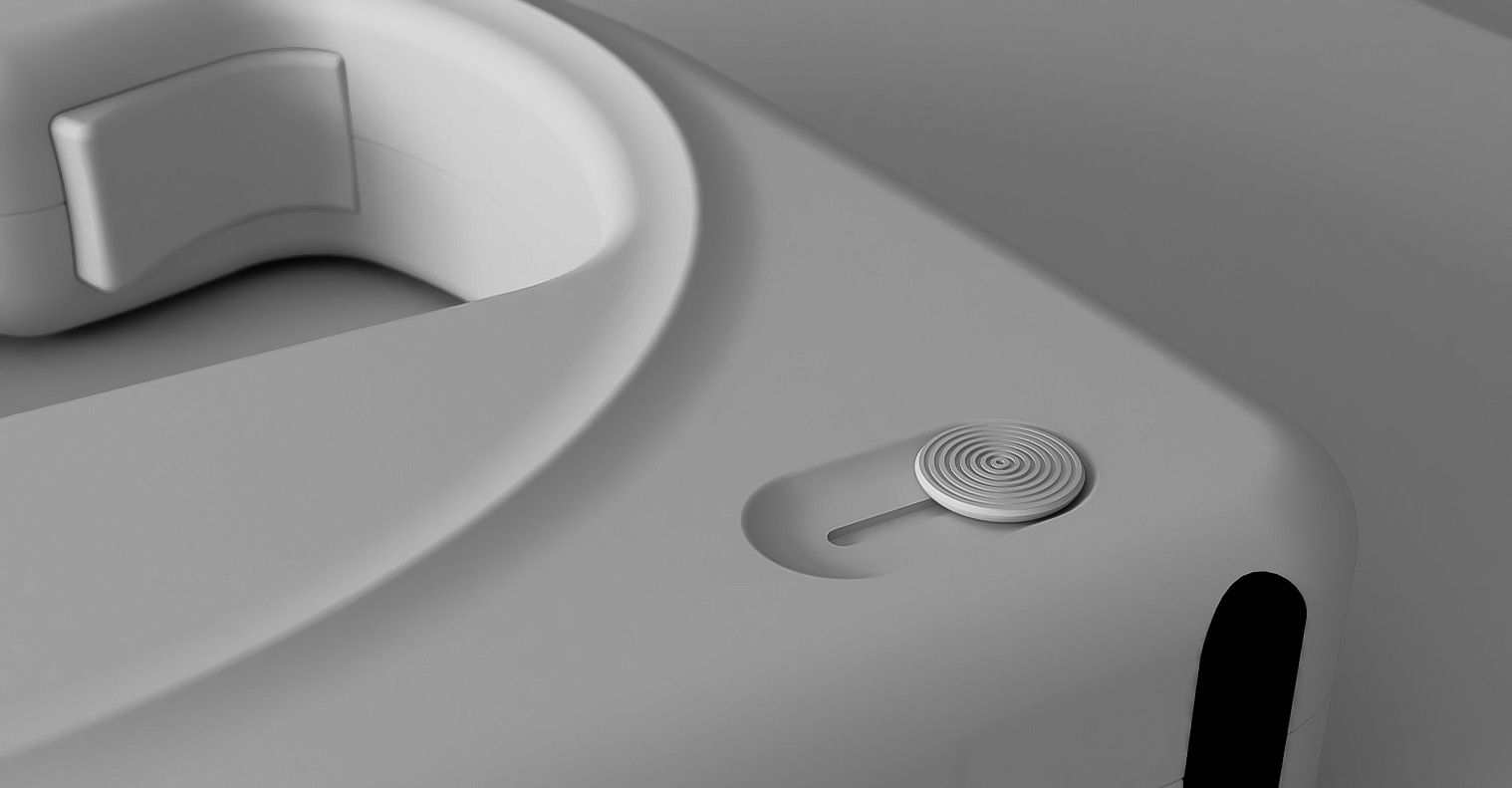 The clicking mechanism can be turned on/off using the only button on the facade of the device. This may be desirable as the user grows in confidence.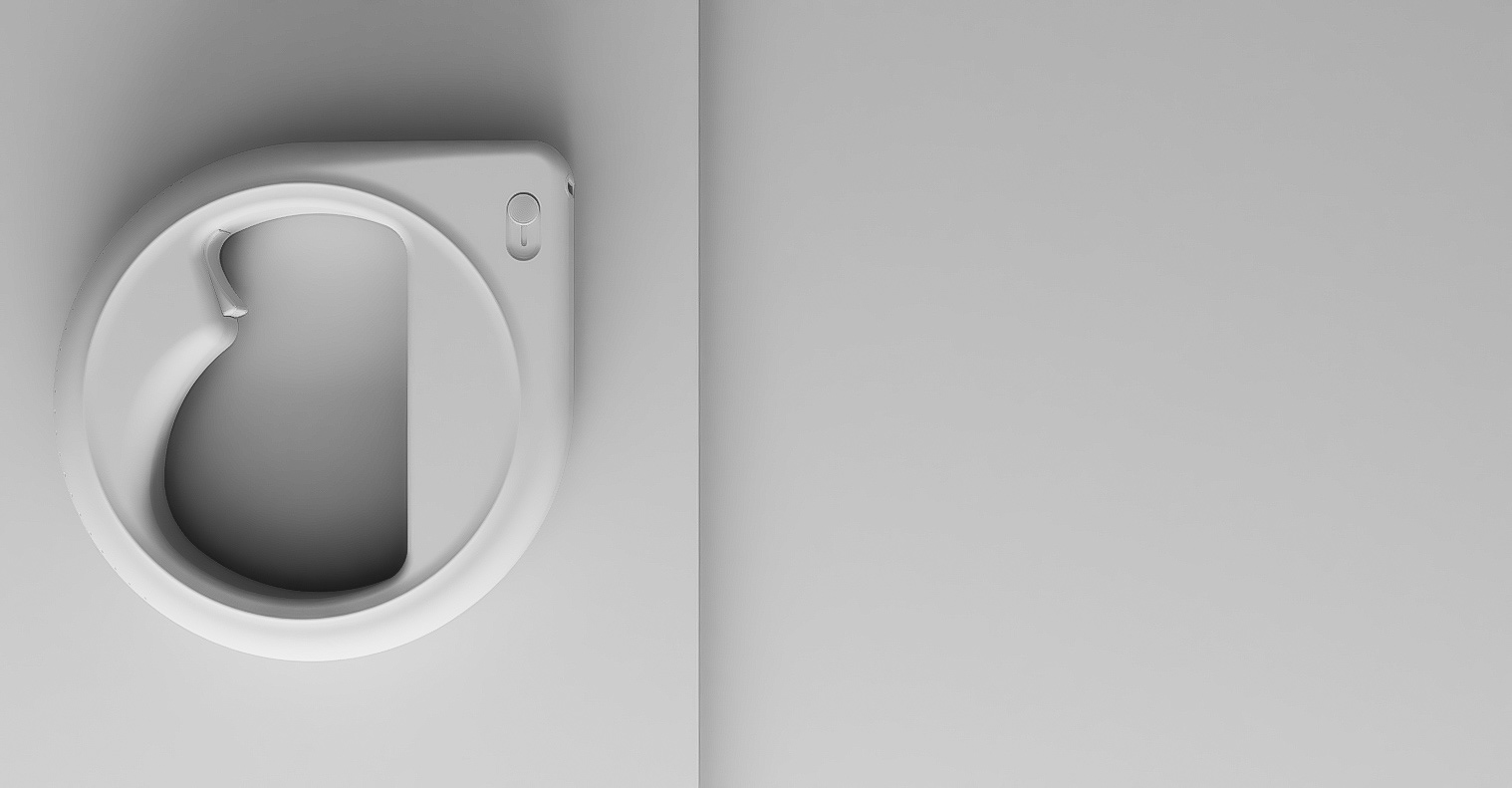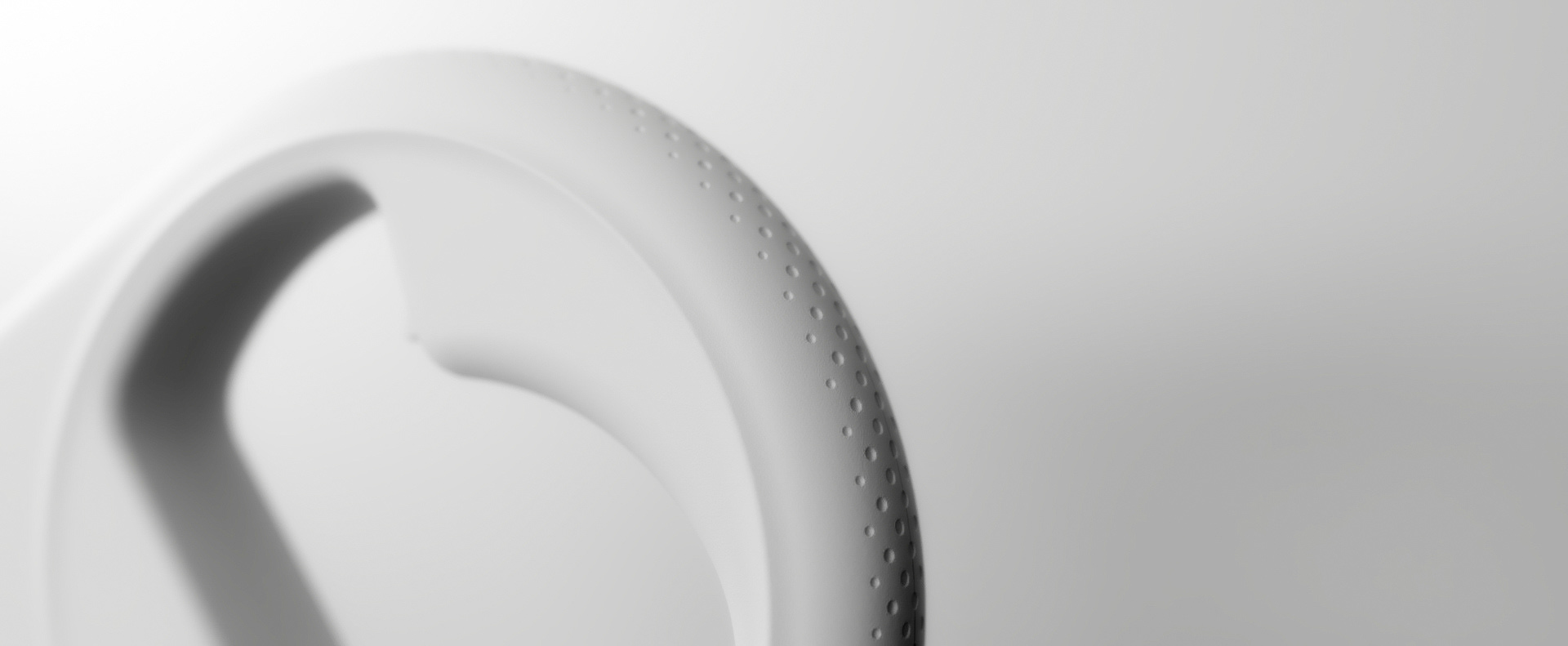 The subtle surface detailing indicates the hand position to the user, whilst creating a tactile surface.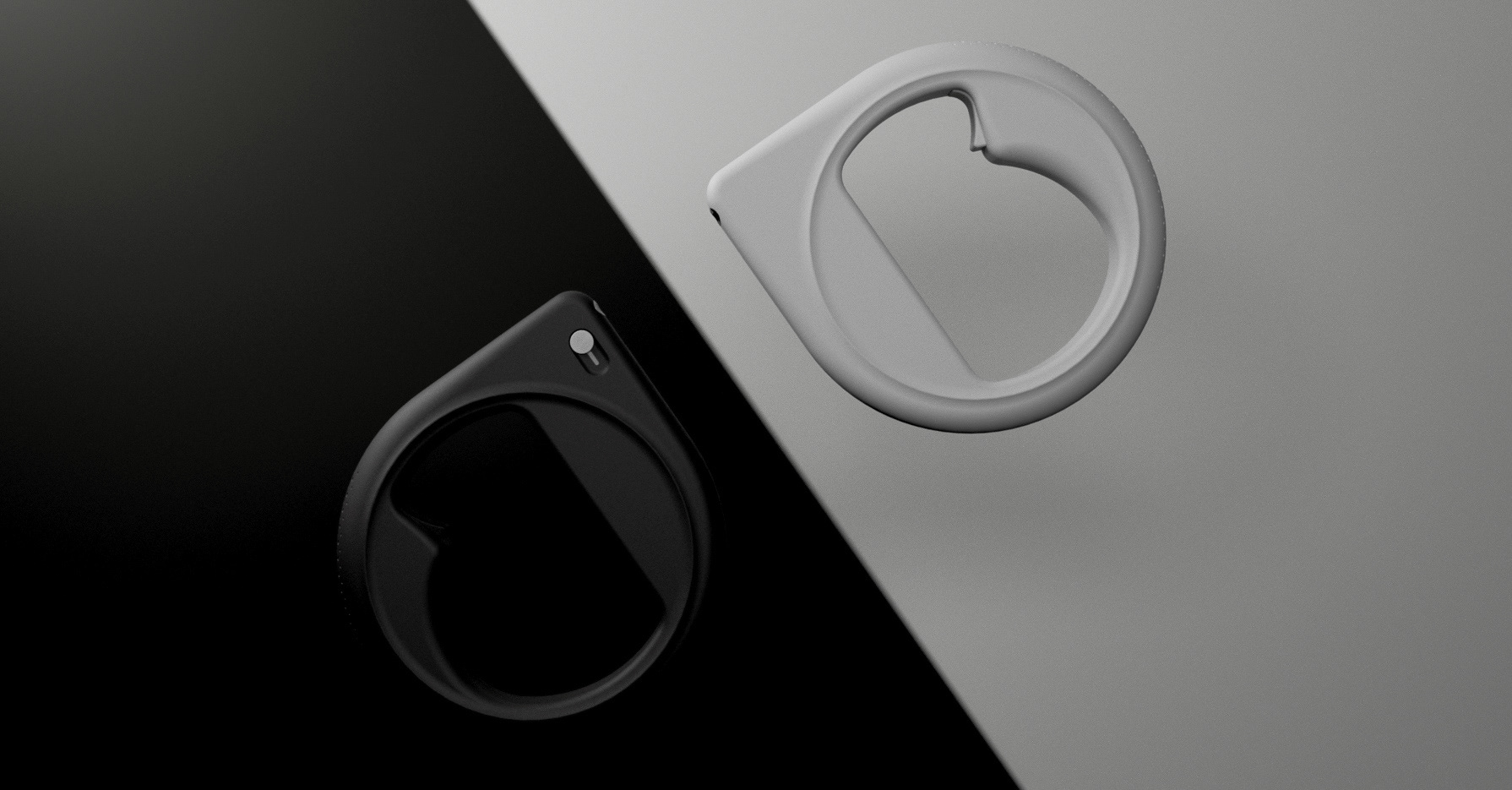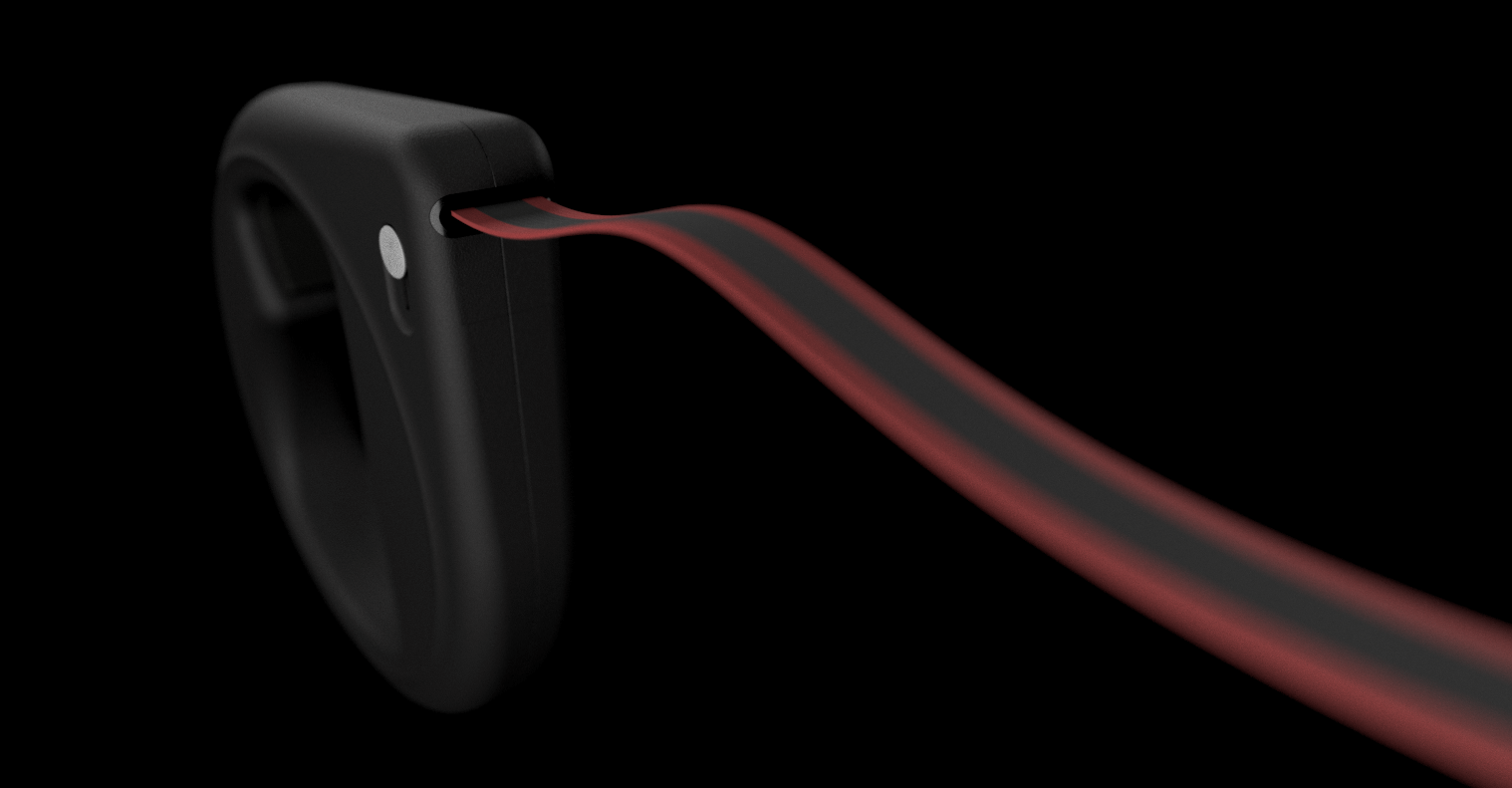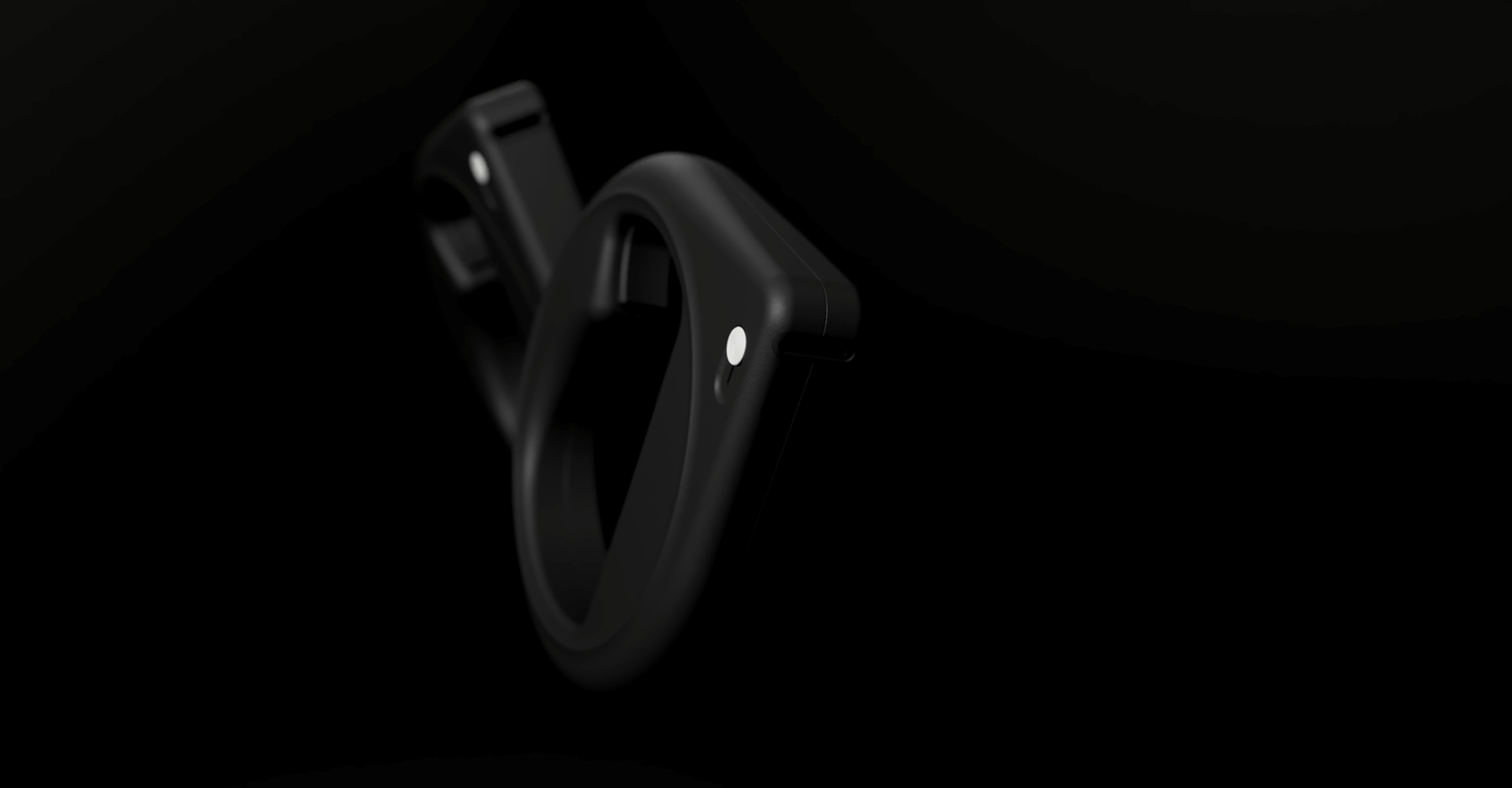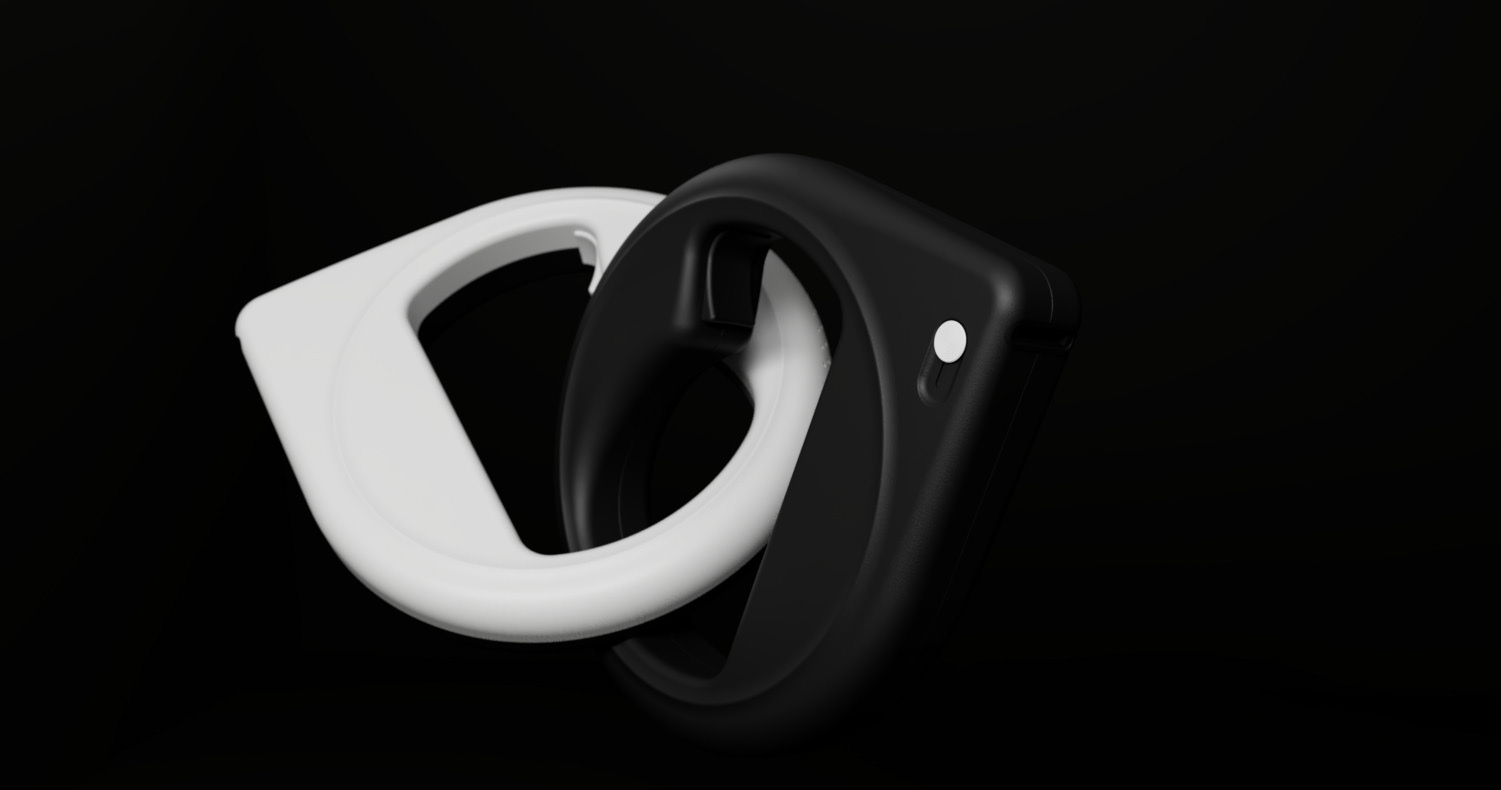 The monochromatic colour scheme leads to a sophisticated and instantly recognisable product that confidently stands out from its competitors. This, paired with its unique form, ensures for a product that will grab the attention of passers-by.